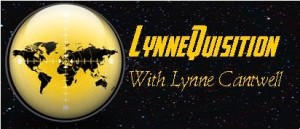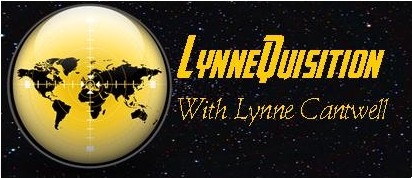 I keep seeing these ads on Facebook, enticing me to make an app, and I keep thinking it might be kind of cool to be one. Wouldn't it be neat for my fans to be able to pull me up on their smartphones, so they can tell all their friends about me?
But the app builders I've seen all seem to be aimed at brick-and-mortar businesses, or else they want to include just a bio and a list of your books. And then there's the cost. One place I saw charges for uploading your app to places like iTunes – which would seem to be the whole point of the exercise, you know? – as well as a monthly hosting fee.
Authorly.com is an app-building service that is aimed at indie authors. Devika Soni with Authorly has agreed to take a seat in the comfy chair and answer a few questions for us.
Lynne: Devika, how could an indie author benefit from having an app?
Devika: A lot of authors choose to turn their books into apps in order to enter the digital publishing world. Authorly works best for self-published children's book authors who want to add animations and sounds to their work to really bring it to life. Authorly allows authors to add basic animation, interactive hotspots, word-by-word highlighting, music, and sound effects. The possibilities are really endless.
Lynne: I've been intrigued with the idea of creating an app for my books, but I'm not sure what sort of content to include. It seems to me that an app that just gives my bio and a list of my books wouldn't get too many downloads. What other things can authors do, short of developing a game or something similar?
Devika: The key to getting downloads is an author's marketing strategy. It is important to utilize social media (Facebook, Twitter) to really spread the word about your new app. We have found that authors who put effort into promoting their product get incredible download numbers.
Lynne: A big question for indies, of course, is cost. What does Authorly charge for its services?
Devika: Our DIY tool is, and always will be, free. On the other hand, we offer production services for $20/page. No matter which route an author chooses to take, Authorly takes a revenue share of 20% per download. The app store takes another 30%. So the author would earn 50% of the cost of each download.
Lynne: Math isn't my strong suit, so I want to be sure I've got this right. Let's say I charged $1.00 for my app. Then I would earn 50 cents per download, and Authorly would get 20 cents?
Devika: Yes, that's correct.
Lynne: If I built an app with Authorly, where would it go from there? Would you charge to upload it to iTunes, for instance?
Devika: We upload the app to iTunes, the Amazon Appstore, and Google Play, so you don't have to worry about that!
Lynne: Thanks for the info, Devika. I may have to look into this further.