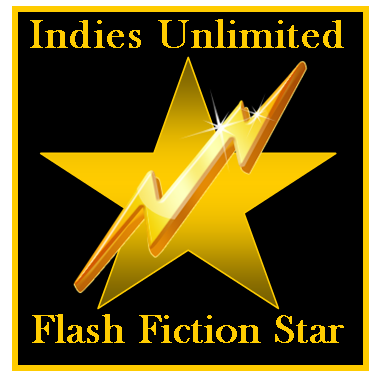 It was a really close one this week! By just one vote, Leland Dirks is the readers' choice in this week's Indies Unlimited Flash Fiction Challenge.
The winning entry is rewarded with a special feature here today and a place in our collection of winners which will be published as an e-book at year end.
Without further ado, here's the winning entry: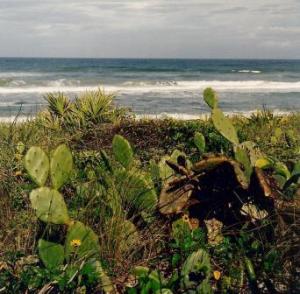 An Inhospitable Shore
by Leland Dirks

I'd lost count of the days I floated in the ocean. I'm still not sure how I held on to the floating junk that kept my head above water. When you lose consciousness, your muscles relax, but somehow, I held on.
When the waves washed me up onto the beach, I knew it was an hallucination. I'd had enough of them to know I couldn't trust my mind.
Yet, when my salt-pale foot stepped on a seashell, I bled red blood, and the pain from the salt in the wound seemed real. The blood transformed the white sand to an odd shade of pink. Maybe this was real after all.
I fell to my knees, and crawled in as straight a line as I could, hoping for some kind of water. I found a cactus and broke it open. A precious drop or two of moisture I savored with my swollen tongue. I dragged my body until I saw the other side of the island. No water. More cactus, but no water.
Without shade, my body was losing what little moisture it retained. I dug into the sand and buried as much of my body as I could, trying to protect it from the sun. When I awoke, the last of daylight was fading fast, and I heard a noise. Friend or enemy? I had no weapon; did it really matter?
As the noise moved closer, I couldn't believe my eyes. "Gilligan, is that you?"