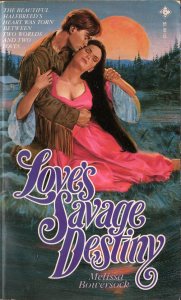 If you hang out in certain online forums or read particular blogs, you'll be exposed to a lot of author horror stories. Some pertain to publishers, both large and small. Bad covers, no proofreading, or all kinds of financial shenanigans are a few I've heard. Just a few weeks ago Melissa Bowersock had a story about the publisher changing her title. Then there are the agent complaints (unresponsive, lack of follow-through, and wouldn't negotiate for fear of upsetting the publisher are some examples). I sympathized, even though I'd never experienced these things. Or at least I hadn't until Kat Brooks changed the title of this post. Her explanation was something like, "Come on Baby, sex sells. It's just a title." I'm embarrassed to even tell you what my original, not-at-all sexy title was.
But if I'm going to be completely truthful, there are times I sympathize … no, make that empathize, with agents and even publishers. Sometimes I Feel Like an Agent. Oh yeah, that was my original title. Not sexy at all. It's a long story, but here goes.
It happened in the wake of a review going viral. The review submissions came pouring in. Before it registered what was happening, my inbox had more books than I could read in two or three years (and for those who don't know, I read A LOT of books). The obvious first step to take care of the flood was to turn off the flow, so I closed to unsolicited submissions.
Within a few days I discovered a post on a writer's forum. (I won't mention which one, but the initials are AW.) The contention of the post was that I was "the new gatekeeper" and that if my review blog and others like it could close to submissions then this new-fangled indie thing was no better than the old way. My first thought was, "I ain't no stinkin' gatekeeper." (My thoughts could really use a good editor.) His contention was easy to knock down. First, I'm sure it seemed to some people that I was the only review blog around. I suspect if I counted there were almost as many blog posts about the fiasco I'd just experienced than there have been on the Amazon/Hachette squabble, so that's understandable. But I wasn't. Not by a long shot. Plus, there's the fact that nothing I did or didn't do would prevent anyone's book from being published. Nah, I'm not a gatekeeper.
I got some more reviewers to help me out, whittled away at the stack of books, and about a year later re-opened for submissions with a policy that was workable. Even if I got hit by another flood like the first, I had a way to handle it. But in the back of my mind was the seed that had been planted. Was I a gatekeeper? While I wasn't looking, someone or something had fertilized that seed and it had grown. I started noticing things I did that were, at least if I'm to believe the horror stories I've heard from traditionally published authors, just like an agent. We'll get to the true confessions about what those things are and why you as an indie author might care after a short tangent.
I've been interviewed by several author and writing related websites. Virtually every time I'm asked a variation on, "have you got any suggestions for how to get bloggers to review my book." My answer is consistent because it is the only thing that will improve your odds with every reviewer. Follow the submission instructions.
Now it is time for true confessions. I'll get the excuses out first. My submission policy is different than many book review sites which ask an author to query first and, if they're interested, they'll let you know to send the book. The short version of my policy is, "send the book and maybe we'll review it." With multiple reviewers and a high volume of reviews, I think this is actually more efficient for all concerned, but it still requires a non-trivial amount of time each week to check in new submissions and maintain the list of books available for review. So I do what I imagine the poor agent wading through the slush pile does. Look for reasons to exclude. In short, if they don't follow the submission policy, I toss it in the virtual garbage. My justification is that in order to get the email address to send the submission, it required the author to ignore a clear message directing them to the submission instructions or (even more likely) disregard the entire set of submission instructions while searching for the email address. I've also found that responding to these with a "you didn't get it right message" starts a conversation that wastes way more time than the time to send a single email. Time I should be using to read and review books.
Once I started thinking about this, it got worse. I realized the reviewer who checked out Amazon samples to find a book that clicked for him before asking me to assign that book to review, was doing the equivalent of reading the slush pile. I imagined him reading a paragraph or two and tossing it aside. At least in that case, there is a chance for another reviewer to give the book a chance. Then there's the nickname one reviewer has for the submitted books database. But talking about that might be too much true confession.
Ahhh. Now I see what they mean about confession cleansing the soul. I feel much better, although I'm also not planning to change. Go ahead. Savage my post. But please, do it with love.