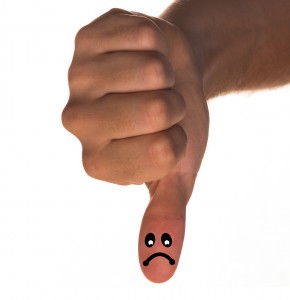 There are many, many topics to talk about in the writing world. There's lots of advice to be asked and given. Some issues just keep on turning up like bad pennies. For example, authors behaving badly has turned up more than once in IU posts. A few authors behave badly, it seems. But another topic that keeps rearing its ugly head is…*lowers voice and mouths exaggeratedly*…e-d-i-t-i-n-g. Just when you thought you'd said your bit on the subject, along comes another shambles of an unedited book, so off we go again…
Why, why, oh why, don't (some) authors place any importance on editing? Laziness? Arrogance?  Lack of funds?  Over-confidence?
If I select a book to read or accept a book to review, it's because either the author is known to and liked by me, or I've been attracted by the blurb. That's a good start. The book starts off with five stars already. I'm not an author. I have no interest in being an author. I have no imagination and no interesting or noteworthy achievements or experiences. But I am interested in reading, so I'm indebted to those who take the time and trouble for me to indulge my hobby. So for that, authors will start off with those coveted stars. That's the easy bit. What they have to then do is hold on to those stars, and the battle begins the minute I dive into the book. The author has got to grab my attention, write well, keep my interest, make me want to read more. Ninety-eight (that may be a bit generous) percent of the time this goes according to plan. So the author has held on to his/her four or five stars.
So where does it all go wrong? At what point do I start ripping stars off? Yep, with insufficient or complete absence of editing. Yes, yes, I know that a poorly constructed plot, bad dialogue, bad structure can't be hidden by perfect technical editing. But it may be the saving grace. It might just be the difference between 'I hope this author hasn't given up his day job because he (let's make the author male for simplicity) will never earn a living writing' and 'promising and with a little mentoring and advice, this author may have a future'. By the same token, a brilliantly written book with a spell-binding plot won't make up for glaring spelling mistakes,  poor punctuation and grammatical blunders. The latter is more tragic, in my opinion. The window of success for a new author is tiny, tiny, tiny. Overlooking the necessity for good editing could end a career before it starts as easily as blowing down a house of cards.
Why is it so important? Because we learn from books. We learn new words (well, I do). We learn about history, geography, sports, science. The knowledge isn't encyclopaedic, of course, but if you've learnt the name of the currency of a country or that the capital of Latvia is Riga (nope, I did not know that) after reading a book, or what the off-side rule in football is all about, be it fiction or nonfiction, you've learnt something, right? For that reason, the author has a duty to ensure s/he knows there is a difference between it's and its or your and you're or sight and site or how to spell receive. Because a reader who may not know these things, may, subliminally, learn. And the duty still lies with that author if he's aware he's hopeless at spelling and isn't too hot on the rules of when to use a comma or em dash; it's his responsibility to find a good editor who will address these issues.
It's also important because it shows the author cares about his reader: he cares enough to submit the highest-possible quality of work. The reader will show his appreciation by giving a good review, recommending the work and buying novels two, three, four and five.
Unfortunately, I've read one badly edited book too many. The straw to break my back has found me. My patience and tolerance are now exhausted. A good book is no longer enough for me. I want it edited. And edited again. And again.
Let me be clear on one thing: I do know, of course, that the pristinely edited book does not exist. My exasperation has never been about a couple of dozen errors in a book, as long as they're minor (getting the main character's name wrong is pretty major in my book). I know and appreciate how easy it is to overlook or miss errors; there are always going to be a few. My gripe is at the many dozens of errors: stumbling across them in nearly every paragraph. Don't tell me you haven't read books like that. I know you have.
What's even more depressing is that this level of unprofessionalism isn't just confined to indie authors. The last traditionally published (which indie critics would have us believe are spot-on perfect) book I read was disappointingly littered with errors. Actually, I wasn't just disappointed, I was disgusted. As far as I'm concerned, both the author and the publisher just had pound signs in their eyes. They both know that, as a best-selling author, the fan base won't diminish just because of the odd spelling error. Loyalty can blind a fan. I'm also going to put it out there that I have, actually, read better-edited indie books. Despite my little moan, I am going to give credit where credit's due.
What I would like to see is 'better-edited' applied to the majority of indie books (let's include trad-pubbed, too), not just the minority. Something to make those critics eat their hats. But…somehow, I don't think this is going to happen for a long, long time.