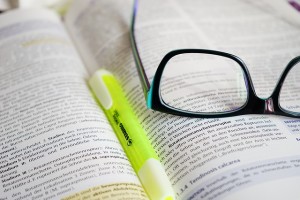 For those of us who have more than one published book in our resume, looking forward is only natural. The second book leads us toward the third, the fourth, the fifth. But the first? Old news, maybe even ancient history. Why revisit that first effort when so many new stories are beckoning?
There are actually a couple of good reasons.
Recently I took the time to re-read one of my earliest books. I wrote it over 30 years ago and have re-read it periodically, but the last time was several years ago. I figured I'd probably catch a few more typos, and I have, but I've caught more than that. I've found some huge honkin' errors.
The book is a western and takes place in Arizona. When I wrote it, I lived in Oregon. Oh, yeah, I did research, but back then you had to buy individual books (or borrow from the library) for research. It wasn't as easy or as affordable as now, when I can easily access zillions of free resources and I can check and crosscheck with just a few mouse clicks. Back then, I did what I felt was good research — good enough, at least.
Wrong.
I wrote about a fort in the Arizona wilderness and very dutifully mentioned the wooden stockade that we have all seen surrounding every fort in every John Wayne movie. Only problem is, now that I live in Arizona I know that no forts here had stockades.
None.
For one thing, wood is not a common commodity in the more arid parts of the state. Except for the higher elevation areas around northern Flagstaff and the eastern White Mountains, our trees tend to be small, scrubby, and straggly. Not good stockade material at all, plus much more valuable as firewood. Added to that, stockades were not necessary; no Indians ever attacked an Arizona fort.
Ever.
Forts were where the soldiers were. Soldiers had guns. The Indians in Arizona raided settlers who lived out in isolated areas, places where they could easily round up cattle and horses and drive them off without much opposition. Why challenge soldiers when settlers were easy marks?
So back to my book with this glaring error. Luckily for me, most people probably would not recognize it as such unless they knew their Arizona history. But know I now, so I need to fix it.
The second reason to revisit and revise the backlist has nothing to do with errors and everything to do with growth. I'm not the same person I was 30 years ago. I've changed, matured, experienced a few things. And I've learned a lot more about the craft of writing.
I read some of my sentences and just cringe. Clichés are sprinkled through. Some sentence structure is clunky and needs reordering; pronoun confusion sneaks in. There's some obvious head-hopping going on in places. There are even some philosophical issues that seemed normal 30 years ago, but I feel differently about them now. There's absolutely no question that if I wrote the book today — starting from scratch — I'd write a very different book.
However, that's not what I plan to do. The book is what it is, and I would venture to say that I will not change 95% of it. I'll fix the typos, fix the errors, and do some light editing, but beyond that, the book is sound and I'm happy with it. The story is solid and the characters are well defined. It's not a train wreck, and for that I am grateful. But it's a little like digging out a favorite trinket that was carefully packed away, only to find that there's a chip on one edge and the shine is gone from the finish. It just needs a little TLC to bring it back to better condition… at least for a few more years.
Until I re-read it again.