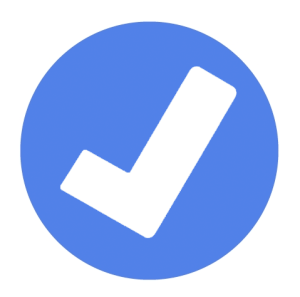 One of my favorite misquotes is from Steve Martin's movie The Jerk. The phone book delivery person stops by and hands Martin's character a copy, and Martin goes off in raptures (here comes the misquote – ready?): "The new phone book's here! The new phone book's here! I'm somebody now!"
You too, dear author, can be an official somebody. All you have to do is set up a page for your author business on Facebook, and then fill out a form on this page to tell them that, yes, you are really you. But basically, all you have to do is make sure you're logged into Facebook, go to that page, fill out their form, and hit submit. Once Facebook has verified that you are who you say you are, they will reward you with a blue check mark next to the name of your page.
One of the pieces of information they'll request from you is a document that proves you really are who you say you are. Your driver's license, birth certificate, or passport will work. If you're looking for verification for a corporation, then Facebook will also accept a copy of your articles of incorporation.
Note on the documentation: I tried several times to send them a pdf of my driver's license. They kept claiming the document wasn't clear enough for them to read. Finally, in desperation, I took a photo of my driver's license with my phone and sent that to them – and it worked. So you might want to save yourself the aggravation and just take a picture of your document to start with.
One other note: They are only verifying names of people (and corporations) right now. That's something to think about if you've been on the fence about whether to set up one Facebook page for your whole author business, or whether to do separate pages for each of your books or each of your series. You won't be able to get a verified page for a book.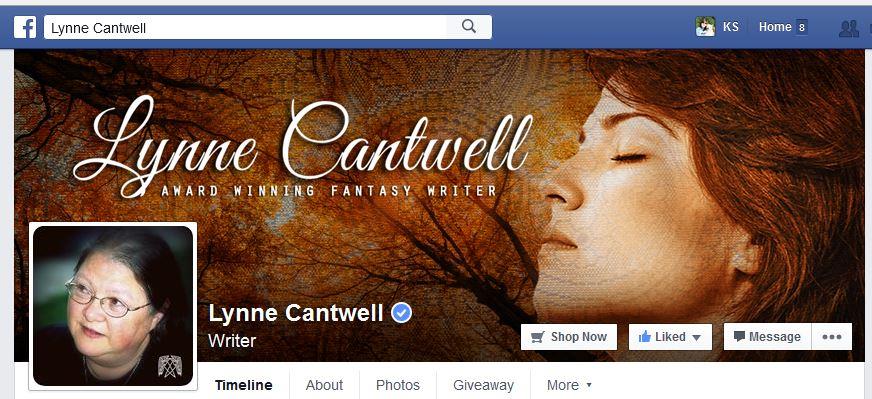 And you want that verified page. No, really, you do. Because for right now, anyway, Facebook appears to be boosting organic reach for verified pages. Since I was awarded the coveted blue check mark for my author page, Facebook has been showing my posts to far more people. In some cases, I'm getting hundreds of impressions on a post that would have gotten me only 15 or 20 in my pre-verified days. And the more people who see a post, the more people who (theoretically) like it or share it – thereby boosting reach even more.
Another perk for those with verified pages is access to a smartphone app called Facebook Mentions, which I'll talk about next week.