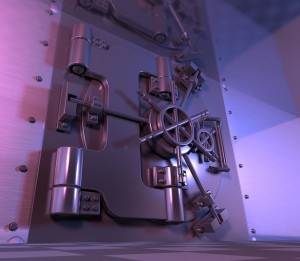 As an Indie author, I've always sided with Amazon because Amazon made my career as a writer possible. Nevertheless, I was a little confused recently by the retail giant's apparent about-face with regard to the agency model.
Essentially, the agency model does two things:
It allows traditional publishers to set the price of their own eBooks, and
It prevents Amazon from discounting those prices.
In practical terms, this means that many traditionally published eBooks are more expensive than their paper counterparts. Not surprisingly, this has led to an overall drop in profits for publishers.
A less obvious effect has been to make some readers angry with Amazon because they think the retail giant is to blame for the high prices. So why has Amazon allowed this to happen? And why are traditional publishers willing to take such a big hit to their profits?
Few people know why Amazon does anything, however many industry pundits have theorized about the Big Five. Some believe the Big Five are dinosaurs, too hide-bound to change. Others believe they are over-pricing eBooks in an attempt to kill them off. Yet others believe the Big Five are simply out of touch and greedy.
Overall, the public face of traditional publishing is not pretty. We see the Big Five as dinosaurs that are killing the goose that laid the golden egg through sheer greed. But what if that picture is wrong?
Ask yourself this – if the Big Five are being woefully mismanaged, why are their parent companies not doing something about it?
We talk about the Big Five, but they are really just mid-sized corporations in comparison to their parent companies. For example, Hachette is merely a subsidiary of the Lagardère Group. As of September 4, 2015, Lagardère had a stock price of €24.53 and included the Airbus Group as one of its subsidiaries.
Given its size, I think it's safe to say that Lagardère is not a dinosaur. So why is such a huge, successful group allowing one of its subsidiaries to price itself out of the market?
I am a science fiction writer, not an economist, but I am going to predict that all of this strange behaviour by the Big Five is actually them, positioning themselves for the future, a future in which digital+mobile is the norm, and print is just a niche, artisan enterprise.
Yes, yes, I know, laughable, but before you give yourselves a hernia, answer me this – how can any publisher make a profit out of eBooks that cost just $2.99? Clearly, they can't, which means that if they are to survive, and continue making a profit into the future, they have to condition readers to accept higher priced eBooks now.
Radical? Yes. Impossible? No. We are all creatures of habit after all, and besides, there is precedent; the paperbacks we accept as the norm now originally began as the cheap pulp fiction of the 1930's and '40s.
"By under-paying writers and publishing on in-expensive media, pulp publishers were able to charge 10 cents for an issue … Low prices drew in many working-class young adults and teenagers, who could not otherwise afford some of the more pricier magazines of the day."
– The Vintage Library
Traditional publishers were slow to embrace pulp as well, but by the 1980's they had become the dominant players in the market and the price of paperbacks went up and up.
Will history repeat itself? I hope not, but it is never wise to underestimate the other side in any conflict. Amazon clearly does not, and neither should Indies. This fight is not over yet.