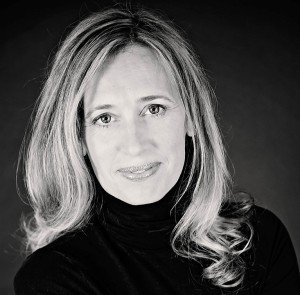 Guest Post
by Virginia Gray
My goals in writing The Carrot were that it be seen and read, but after nearly a year of posting, sharing, tweeting and pinning and Google Plussing, hoping to catch a reader's eye, I found my novel drearily hovering around an Amazon sales rank of 200K (I don't even want to talk about B&N, Kobo, or iBooks). After perusing some interesting blogs, banging my now concussive head against the social media marketing wall, and discussing strategies with other authors, I decided to do what all major publishers do: pay for advertising.
If you're a reader, you may know that there are a number of FREE services that will deliver a short list of eBook deals directly to your inbox on a daily basis. Such emails are great if you don't have time to stroll through the electronic aisles. Authors want to be on these lists!
I first turned to BookBub, the largest of these animals, boasting subscriber numbers of well over a million. To this group, you must apply, and then pray with burnt offerings that they take your very large sum of money for a one-time email blast. Authors have seen amazing results and constantly sing its praises. Even the very deceased Pearl S. Buck bellows from that great library in the sky — yes, you may be competing with dead people. After my third rejection, I was left dejected and frustrated.
There are other sites, my author friends said. Try those. Turns out there are several that offered quite decent reaches for infinitely less money — some are even free. I still had to apply, of course, but their acceptance rate was higher.
So, this is what I did, and I can only describe my experience as a perfect storm. I applied to the five eBook advertising groups listed below: (The figures shown are for Contemporary Romance — a high-volume genre)
Read Cheaply (60,000 Subscribers) FREE
Ereader News Today (ENT)  (120,000 subscribers) $45 US
Bargain Booksy (190,000 subscribers) $50 US *Nice because you can buy a specific date without sweating acceptance
Free Kindle Books and Tips (FKBT) (150,000 subscribers + their blog is linked via 2 different Kindle Fire apps, adding potentially 600K more views) $45US
The Books Machine (5,000 subscribers and 250K Facebook genre readers) $20US
(You can find these sites and more on Martin Crosbie's List of Book Promo Sites)
As soon as the first site, Read Cheaply, accepted my submission, I set up a Kindle Countdown Deal at 99 cents, running over a 7-day period, 5/25/2015-6/1/2015. Miraculously, I was then accepted by all the others, each offering dates within my Countdown Deal window. I was ecstatic!
As soon at the countdown deal began (5/25/15 @8:00 pm), I enlisted an army of my nearest and dearest and started a campaign, spreading the word across the social media networks. Sales slowly rose overnight, lifting my overall sales rank to 90,000.
The next morning, Read Cheaply delivered their blast, and bless their souls, The Carrot topped their list! As the day wore on, I continued socially begging and pleading and watched sales increase, moving The Carrot to #10,000 in overall sales!
Thursday was my dry day — no promos. My sales rank continued to climb to 5,000 from after burn and continued social marketing.
Friday was the whopper — two promos. Bargain Booksy started the day, ENT launched around 1:00 pm ET, and it was space shuttle time! Mid-evening, the heavens broke open, sun streamed down in golden beams over my computer, angels sang, and I clenched the #1 spot in Contemporary Urban, scooching USA Today/New York Times bestselling contemporary romance author Jo Raven over to the #2 slot — excuse me, pardon me, very excited person coming through. Next, I slid to #2 in Literary Humor, right beside #1 New York Times bestselling author, Liane Moriarty. About the same time, The Carrot hit #84 in Literary Fiction, and I glanced back at Stephen King and JR Ward and grinned stupidly. #89 in Romantic Comedy came next. I was delirious.

Moments later, the glimmering, orange #1 Best Seller badge appeared on my book's landing page and tears rolled down my cheeks.

When The Carrot hit an overall Kindle eBook sales rank of #662, I received an Amazon Author ranking — #90 in Literary Fiction. I swooned, passing out on my bed.
FKBT struck Saturday, enabling the book to hold onto its slots, but overnight, things began dropping off, my overall rank fell to #996, and I lost my Amazon Author Ranking. The Kindle Countdown deal ended that night, the price returned to $4.99, and sales dropped like a rock.
The take-home message: with the right amount of advertising, an enormous amount of energy, a group of solid social media friends backing you up, and $160, you can go head-to-head with the likes of HarperCollins, Random House, Simon & Schuster, etc., and sit at the big girl's table for a while.
I won't lie. I did not get rich, but I did cover my advertising costs with change to spare and my rankings stayed fairly high for several months. I wish all authors the very best of luck. And readers, PLEASE keep reading! Authors can't exist without you!!
---
Amazon Bestselling Author Virginia Gray writes Contemporary Women's Fiction and Romantic Comedy. A former university professor, she now serves as a columnist for The Inflectionist Magazine. Find out more about her by visiting her website and her Amazon Author Central page.