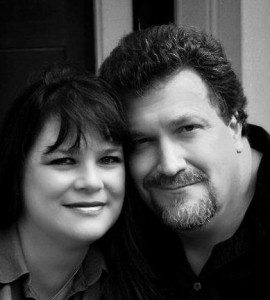 Guest Post
by Shawn Inmon
By now, I think everyone's heard of BookBub. There are no sure things in self publishing, but a BookBub ad is pretty close. The question isn't whether or not it's likely to work for you – it's, how do you get accepted by them. It can be frustrating to stand on their virtual doorstep, holding a fistful of cash, and get turned down, time after time. It's not unusual, though. In fact, it's so commonplace that there's an entire thread at Kboards titled "BookBub Rejection Club," where authors bemoan their ability to get accepted.
I don't have any special contacts or magic juju, but I have been accepted to run seven times, and I think I've figured out some things that can help you get accepted. The first thing to keep in mind is this: BookBub is a business, and their primary goal is to send out an email every day that results in the most click-thrus. With that in mind, here are some things you can do:
Be flexible.
You can only submit up to 30 days in advance, but I build each campaign around my BookBub ad, so I don't schedule anything else until I have that in place. To that end, I figure out when I'm eligible for a Countdown Ad, or Free Days, then give them the widest possible window. If I only give them two or three days to choose from, it's possible that the books I'm competing against are going to be stronger than mine. If that's the case, I'll get rejected. By giving them the broadest range of dates possible, I'm maximizing my odds that I am the strongest book on one of those dates.
That flexibility should also extend to what category you choose. My first two books are memoirs that focus on a romantic relationship. As such, I've run them in Contemporary Romance, Women's Fiction, Memoir, and General Non Fiction. The more potential categories you can give them, the better your chance of being accepted.
Be willing to consider both 99 cent and free runs.
BookBub is more likely to give you your first shot as a freebie, instead of $.99. If your book performs well as a freebie, you're much more likely to be accepted for a $.99 deal in the future. If you're of the opinion that "free is dead," or, "I'll never give my book away for free," I won't argue with you, but that might be a big part of what is keeping you from being accepted. I was turned down for a $.99 ad for my second book in April, but I immediately reapplied for a free run. It was accepted, got 69,000 downloads, and led to several thousand sales in the trailing 30 days. Now, they've got a history with that book, so when I reapply for it next month (BookBub will only allow you to run the same book every six months) I can be more confident they'll give it a shot.
Study the BookBub emails.
I pour over the daily email like it is the Rosetta Stone. I look for trends in colors (blue is popular), cover subjects (they love dogs on the cover), and anything else that might be trending. It's like they're giving me clues every day, saying, "This is what we are accepting right now."
Three words: Cover, Blurb, Reviews.
BookBub doesn't have a set minimum number of reviews before they will consider you, but they are a factor. It's rare to see a book with less than 25 reviews and most have more. Lots more. If you don't have them, you just about have to get them before you have a realistic shot at being accepted. When they turned down my second book for the .99 promo, it had 91 reviews and a 4.8 average. And they turned it down.
That's because reviews aren't everything. You need to have a compelling blurb. The editorial staff that makes the decision to accept or reject looks at your book's entire page on Amazon very closely.
Finally, there's your cover. If they don't like it, you're not going to get accepted. I loved the cover for my second book. BookBub turned it down, even with all those great reviews. That caused me to really stand back and objectively look at my cover. When I did, I realized it was the wrong cover for the genre. My designer made a spiffy new cover that fit the genre better and it was quickly accepted. If your reviews and blurbs are good, but you're getting rejected, the hard news is, it's probably your cover.
There are other factors – length, genre, how new a release it is, but covers are, I believe, the #1 reason why some authors get rejected time and again. Is it worth it to get a new cover designed just to try and get a BookBub ad? We all get to answer that for ourselves, but for me, it definitely was. I recouped the cost of the ad plus the new cover by a factor of ten. More importantly, though, was the benefit to my platform. The promo added 150 new people to my mailing list, resulted in several hundred new FB likes, and quadrupled my blog traffic for a few weeks.
BookBub isn't a magic bullet. For me, though, it is the best option available and has been for some time. They continue making smart decisions – growing their email list, expanding into the UK recently, etc. I hope that these tips I've shared will help you secure your own slot, if you so choose.
---
Shawn Inmon hails from Mossyrock, Washington — the setting for his first two full-length books, Feels Like the First Time and Both Sides Now. His newest release is Rock 'n Roll Heaven. By day he works in real estate with a side of public speaking. Learn more about Shawn on Facebook or his Author Central page.