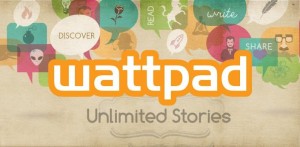 I first heard about Wattpad from a post right here on Indies Unlimited. At that time, I was trying to find outlets to publish my YA sci-fi for free so readers could discover it. I checked into Wattpad and found it quite easy to set up an account and get rolling.
But Wattpad has many other goodies associated with it: clubs, awards, writing contests, and an area with writing tips to help get you going. I was curious about the awards so I checked it out. They offer what's called the Wattys, which recognize the best loved stories posted during the year. Here's a quote from their site about some of the awards — and you don't have to be a super-star writer to win them:
"We honor all kinds of writers with Wattys: from a Beginners Luck award for people who have just started writing on Wattpad, to a People's Choice award for writers with the most viral stories. This year's awards highlight the love the community has shown for the most popular genres on Wattpad, while also recognizing the strength of writers in the international community. We'll even be presenting surprise awards. If you've written a story on Wattpad, enter the Wattys because everyone has a chance to win."
I said, "What the heck," and gave it a try. It was easy to enter, all you had to do was put the #Wattys2015 in the tagging section of your story. Then you promote your story on social media (I was doing that anyway) to get folks to read and give you stars and feedback. It's doubtful I'll win, but it's fun and free to try.
There is also something new called #JustWriteIt. It's kind of like Nanowrimo, but Wattpad style. They challenge you to write 10,000 words in 30 days and publish on the site with the tag #FreshStart so readers can find your work.
As for other contests, there are many on the site promoted by various writing groups. They change on a weekly/monthly basis, so there's something new for everyone. If you fancy a challenge, the contests might be for you. Entries are free, and you never know what might happen. Wattpad has been known to have some important people lurking about looking for possible book and movie deals.
Navigation on the site is pretty easy. Wattpad is set up with 22 genres built in, or you can search by author, title, or even keywords. Thousands of stories are just a click or a few keystrokes away. As for publishing, that's a breeze too. You need only click on your profile icon, click "works" and then either "new story" or "new part" to the story you are already working on. A fresh page appears and you're ready to start typing, or paste from a word document if you've written it elsewhere.
Overall, Wattpad is a useful tool to get your work in front of an audience without having to jump through the hoops of traditional publishing. It can be used to try out new story ideas, showcase a great scene out of your forthcoming book, or to tip your hat to one of your favorite authors with some fan fiction. It's fun, simple and best of all: free!