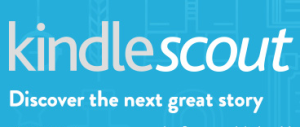 Thanks for checking back in. As I mentioned in my previous article I submitted my new book to Amazon's Kindle Scout program. Halfway in, I'd attracted the attention of a literary agent, figured out the timing of when the stats were shown on the Scout page, and I even knew what time the Hot and Trending category was refreshed. Plus I'd done some smart networking to generate traffic to my Kindle Scout campaign. This all might sound like a lot of work, but it really wasn't. I wasn't on every social network begging for votes. I spaced out my updates and always asked readers to check out the book and make up their own mind. The mail out, the blog I posted on my personal website, and the Facebook posts were the strongest tools in drawing traffic. It was difficult to gauge how much was going on behind the scenes, but I know many others were spreading the word too.
Halfway through my campaign I found this group on kboards. These guys were totally supportive in sharing their Scout experiences. Some of them had purchased Facebook ads to help spread the word. I've never had success with Facebook ads, but they were happy with the clicks they were getting. In this group we also shared our stats. There were days when others had more page views than I did but did not make it on the Hot and Trending category while I did. So, the algorithms seem to take into account more than page views. I believe (yes, guessing) that consistency plays a part too. So, spacing out your efforts is worthwhile. I spread out my attempts to generate traffic to my Scout page fairly well but, if I ever do this again, I'll space them out even a little more. I have several hundred names on my newsletter mailing list. When my mail out went out there was a huge spike. I should have mailed out in thirds over the term of the campaign. And, I should have waited until midway through to publish my blog. All of my stats are in the images you see in this article.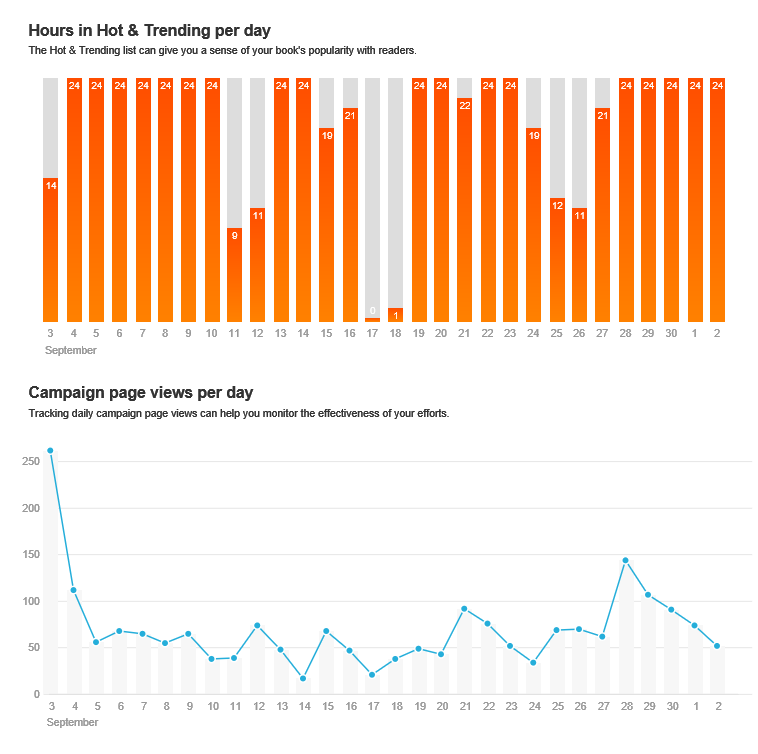 My campaign ended on a Friday at midnight. The turnaround time for an answer seems to vary between one and ten business days. Rejections usually come quite quickly, so the first business day after my campaign ended was quite stressful.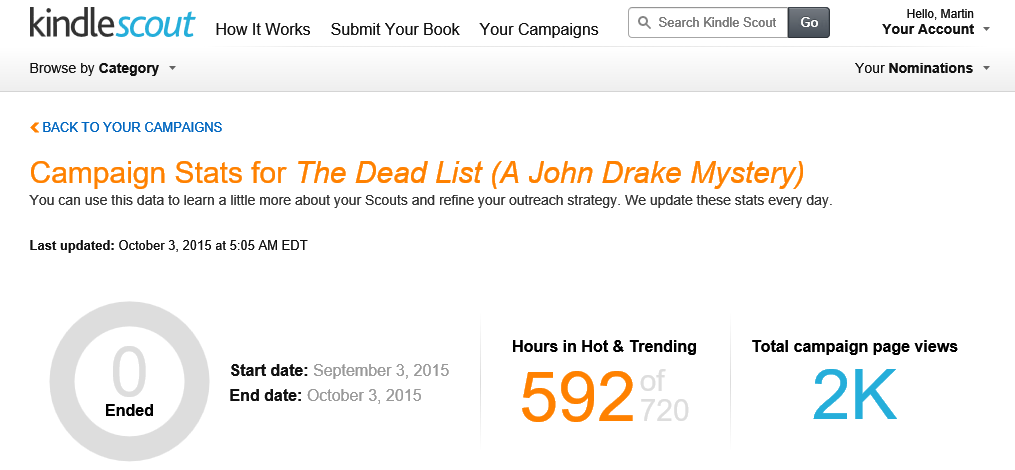 After thirty days my final numbers were 592 of 720 hours in Hot and Trending, 2,088 page views, with 51% traffic coming from Scout and 49% coming from external links. The numbers sound good, don't they?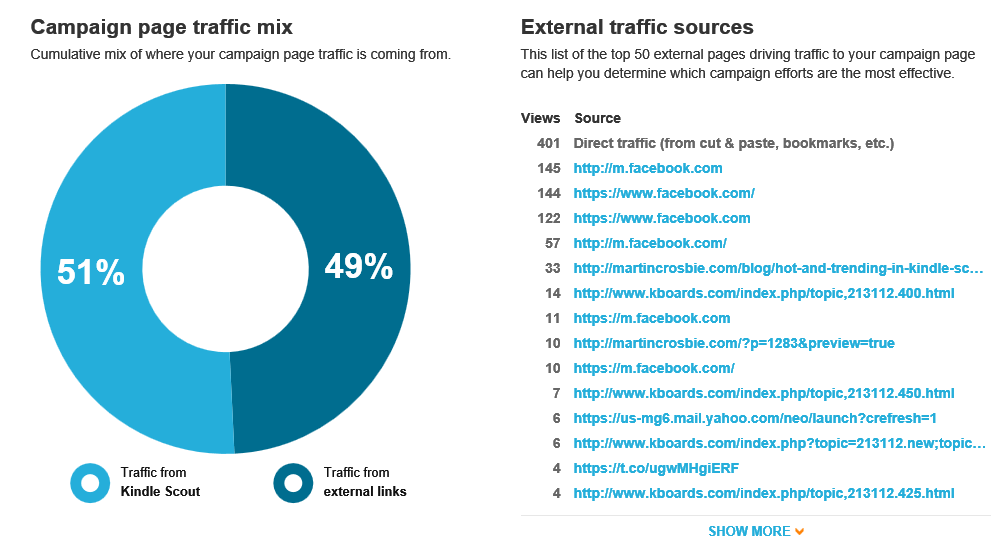 I only wish I hadn't read the article where an author had 5,500 page views and still wasn't picked for publication. And another who stayed on Hot and Trending for every hour of his campaign and still did not make the cut. Although I knew I'd had fantastic support and generated some good numbers, that still didn't mean they'd publish my book. It was all up to the Scout team now.
I received the email at three o'clock on that first day. They took me. The Dead List will be published by Kindle Scout. If you were anywhere close to downtown Vancouver you already knew that when you heard my relieved yelps of joy.
Running a Kindle Scout campaign is a nerve-wracking process – but I enjoyed it, and even if they had decided not to publish me, I would still have had a strong launch because of the traffic they helped me build. The folks who nominated me would still have been alerted by Amazon when I published the book myself. And, you better bet I would have had that sucker live within twenty-four hours of that rejection email. Fortunately I didn't have to. Amazon is going to do the heavy lifting on this one. My objective was to find new readers and connect with them and it's worked. Since I've been announced as a Kindle Scout winner I've had over thirty new friend requests on Facebook and twelve folks have subscribed to my personal author website. The feedback I've had from authors whose books have been published by Scout is overwhelmingly positive. And although it's only been a few days, the correspondence I've had with the Scout people has already been really encouraging. I can't wait to see what happens when The Dead List launches.
I'll check back with you in a few weeks and let you know how it works out. Oh, and if you supported my campaign, I really do thank you. Every single vote or page view made a difference.