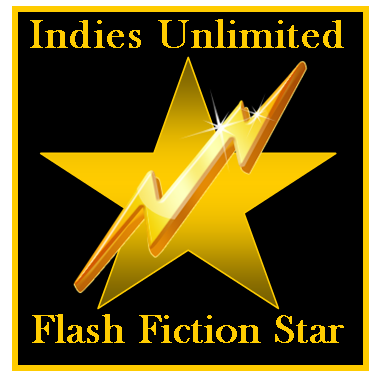 Dusty May Jane is the readers' choice in this week's Indies Unlimited Flash Fiction Challenge.
The winning entry is rewarded with a special feature here today and a place in our collection of winners which will be published as an e-book at year end.
Without further ado, here's the winning entry:
.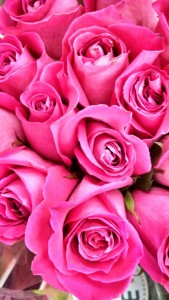 Happy Birthday?
by Dusty May Jane 
Phillip stared at the pink roses the sales clerk handed him. These would never be enough to replace the memory of losing your favorite pet on your birthday. Looking at his phone he asked Surry for the nearest pet shop. A short time later the wet tongue of a cute yellow puppy licked his cheek.
"You're cute but will you be enough?" he wondered.
Once again, with Surry's help, Phillip opened his wallet and handed over his Visa card.
Two more stops and Phillip was satisfied that this would be a birthday Vanessa would love to remember.
When Vanessa opened the door to find the roses, a large bouquet of balloons and an adorable puppy with a diamond ring tied to a shiny new collar, she let out a wrenching sob.
"Oh Phillip!"
Confused by her reaction he wondered what could be wrong.
"I just got a call from my parents, my gold fish Andy died, they had to flush him down the toilet!"
Phillip rolled his eyes and searched his phone for the nearest tropical fish store.