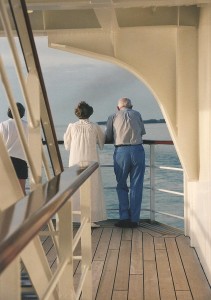 Carl had spent thirty years in law enforcement. Most of that time, he had been a part of a multi-jurisdictional joint crime task force, assigned to organized crime.
He retired two years ago. He and Margie were finally taking that cruise they had always talked about.
Margie was glad it was all behind them. Carl had made some powerful enemies in his years of service.
Yes, Carl had retired. There was one smoldering grudge that had not retired, however; and it had just caught up with him…
Welcome to the Indies Unlimited Flash Fiction Challenge. In 250 words or less, write a story incorporating the elements in the picture and the written prompt above. Do not include the prompt in your entry. The 250 word limit will be strictly enforced.
Please keep language and subject matter to a PG-13 level.
Use the comment section below to submit your entry. Entries will be accepted until Tuesday at 5:00 PM Pacific Time. No political or religious entries, please. Need help getting started? Read this article on how to write flash fiction.
On Tuesday night, judges will select the strongest entries, and on Wednesday afternoon, we will open voting to the public with an online poll so they may choose the winner. Voting will be open until 5:00 PM Thursday.
On Saturday morning, the winner will be recognized as we post the winning entry along with the picture as a feature. Then, at year end, the winners will be featured in an anthology like this one. Best of luck to you all in your writing!
Entries only in the comment section. Other comments will be deleted. See HERE for additional information and terms. Please note the rule changes for 2015.