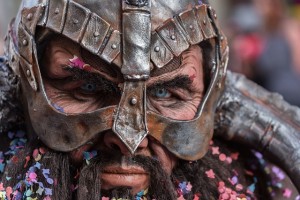 Yeah, I know. That's a clickbait title and possibly this article will end up looking like clickbait as well. Only time will tell. But I have a theory that the deletion of book reviews by Amazon might turn even more serious for some authors. Let me explain why.
I first became aware of bunches of reviews being deleted at least a couple of years ago. It happened sporadically; the authors of the books in question were never sure what happened or why. Usually some of the reviewers were identifiable as other authors, but only some. Inquiries to Amazon went nowhere.
More recently reviewers who are also authors have seen all their reviews deleted by Amazon and in some cases their review privileges revoked. Rumors spread that some of these reviewers were in secret author groups who agreed to exchange positive reviews with each other, although in other instances, as Brenda Perlin told us last summer, that didn't seem to be the case.
On another front, in April of this year Amazon filed a lawsuit against several sites that were set up specifically to sell fake Amazon product reviews. Then in the middle of this month, Amazon filed another lawsuit against more than 1,000 "John Doe" defendants, each of whom has sold fake Amazon reviews on Fiverr.
Now would be a good time to sneak in a disclaimer. I'm not a lawyer. Nothing here is legal advice. Blah, blah, blah. But …
I was reading the comments on the latest lawsuit at The Passive Voice and subsequently read a few articles about the newest suit, one of which had the actual document Amazon filed with the court. And all of this got me thinking.
Among the multiple legal theories Amazon gives for the suit, one of them is that reviewers are intentionally interfering with contracts between Amazon and other parties. (I should give the commenter who goes by the name Arachne at The Passive Voice credit, as I realized while backtracking to write this that he'd floated the same theory I'm about to. It didn't register at the time, but I suspect my subconscious "got it.")
Amazon's obvious goal is to stop the fake paid reviewers. They first went after those who seemed to be the heavy hitters; now they're going after the multiple small operators that work within Fiverr's system. If there are other venues like Fiverr where phony reviewers congregate to do business, Amazon might target them next. But what occurred to me is that while they might put these reviewers out of business or make it more difficult for them to operate, others will pop up in their place. It's an unwinnable and never-ending game of whack-a-mole.
One of the things Amazon asks for as "relief" in the lawsuit is "a full accounting" from the reviewers including a list of each client, how much they paid, and which reviews were done for them. It may take time as the reviewers are thus far not even identifiable, but filing the lawsuit is only the first step. That request for relief indicates that Amazon isn't just looking to shut down these reviewers, but also identify their clients. The repercussions for that may go beyond just removal of the reviews. Conceivably they could go as far as to remove the seller and his or her products from Amazon. I've also wondered if there would be any legal hurdles that would prevent Amazon from setting up a phony review-writer account on Fiverr or elsewhere to uncover authors and/or sellers who took advantage of their "service."
I think deletions of books, products, authors, and third party sellers is much more likely to have a chilling effect on the phony review market than playing whack-a-mole. If you thought disappearing reviews was bad, imagine the gnashing of teeth to come if all of an author's books are removed from Amazon and the author banned from publishing others in the future? I'd hate to be one of those authors.