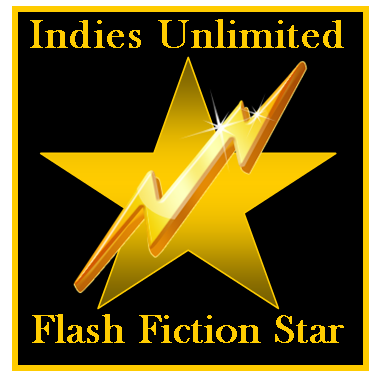 Victoria Ann Carr is the readers' choice in this week's Indies Unlimited Flash Fiction Challenge.
The winning entry is rewarded with a special feature here today and a place in our collection of winners which will be published as an e-book at year end.
Without further ado, here's the winning entry: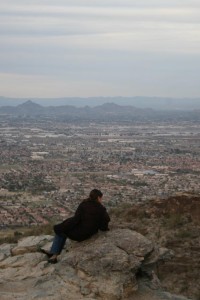 Career Change
by Victoria Ann Carr

Tossing my hex bag earlier left me visible to Solano, he would be coming for me soon. Reaching into my jacket, my hand clasped my rosary tightly and I knelt, imploring for strength from above.
Many had tried to kill Solano, but none had succeeded. None knew old lore, nor had they seen inside Solano! Last year during a brutal beating, his eyes met mine and they turned black. That was when I knew— El Demonio! A man born evil like Solano would be unwilling to cast out his demon. There was no alternative but death! I researched, saved for the Spanish jeweled dagger—crafted centuries ago for this type of work.
The hot oppressive wind came from the east forewarning his arrival. Clouds rolled in on a strong wind with a light but stinging rain. The lights of his car were closing in on Lookout Cliff. Silhouetted by headlights, I watched him stride forward. His gait was abnormal, accentuated by his seething anger—of course nothing about this was normal.
When he was close, I flung the salt around us in a circle. He was trapped, but all he did was smile. Giving no warning, I charged the short distance between us, drop kicking him to the ground. I removed the dagger from the sheath at my waist. With my hand made swift and strong by the Almighty, I drove it deep into his heart, releasing all of us from his possession and sending him back to El Diablo.