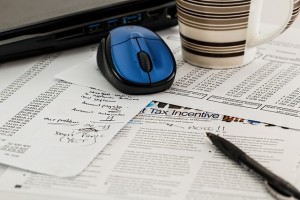 If you're a self-published author, you're also a small business with all that entails. From deciding a business structure to filing taxes, there are multiple decisions to be made. Should I register as a DBA (Doing Business As?). An LLC (Limited Liability Company?). How should I pay taxes on income earned?
All of these are important questions to consider, but here's another one:  As a business owner, what happens if I become incapacitated?
This is a question I recently had cause to consider. For several months I'd had intense, debilitating pain in my right shoulder and arm, accompanied by muscle weakness and numbing of my fingers and thumb. Long story short, I discovered I had a herniated disk in my neck necessitating surgery.
I'm not one who generally visits doctors. I've never had surgery, and aside from childbirth, never been admitted to a hospital. In addition to all that, I publish not only my own books, but have a very small publishing company that publishes a handful of other authors. I've very carefully kept my business structure and assets separate from personal and family assets. My LLC is in my name only, as are all of my accounts, including publishing, social media, and financial.
But what if something went wrong? What would happen to not only my own books, but those published by my little company? How would the authors get their rights back? How would they get paid? How could my family access any outstanding royalties of mine?
It was still important to me – crucial, even – to keep business separate from personal, but somehow I had to make sure business decisions could be made and loose ends tied if something happened to me.
I'll preface this next section by saying I am not an attorney. If you have questions regarding your own business structure, don't rely on anything I – or anyone else – says without doing your own research and following up any legal questions by contacting an attorney.
After conducting my own research, I decided I needed a Durable Power of Attorney for Financial Management. This is a document that gives my "agent" (I chose my husband) power to act on my behalf should I become "infirm, physically incapable of handling my financial affairs or mentally incapable of making reasonable judgements in respect of matters relating to all or any part of my estate…." It goes into effect upon the written declaration of "one (1) medical doctor licensed to practice in [my state, or a medical doctor chosen by my husband if I happen to be out of state] that I am no longer capable of making reasonable judgements in respect of matters relating to all or any part of my estate…." (Quotes are from Rocketlawyer.com.)
The powers granted are broad. The agent can make banking and business decisions, gain access to accounts, and make decisions concerning any pending litigation, property, tax matters, government benefits, and more.
I can revoke it at any time up until incapacity, and the document does not give my agent the power to make decisions regarding medical or healthcare issues (I implemented a Living Will for that).
Different states have different requirements, but in Florida I was required to have the document witnessed by two individuals (not related) and then notarized.
I could have hired an attorney to prepare the document for me, and that might be the right choice for others. Instead, I chose to find the document online for free.  A simple search presented me with sites providing state-specific documents, along with state-specific directions, and I decided that was all I needed.
With the document signed, notarized, and safely filed away, I felt more at ease going into surgery. Thankfully, two weeks later the surgery seems to have been a success and the document wasn't needed. But for now it remains in my file cabinet just in case.