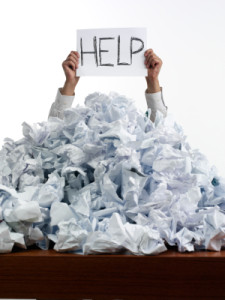 I've been participating in National Novel Writing Month nearly every year since 2004. A couple of my favorite stories have resulted from it, including Don't Tell Anyone. And since I had to overcome a ton of obstacles to "win" that first NaNoWriMo challenge, I felt a tremendous sense of accomplishment from pulling it off. I still have the certificate tacked to a bulletin board in my kitchen. Yeah, I know. After a certain age, that's kinda-sorta pathetic, but it's my kinda-sorta pathetic, so it's staying.
Considering what was going on in my life during that first try — an uber-demanding full-time job, family stress, houseguests, a double mastectomy for my mother-in-law — I had no business taking on the added responsibility of hitting the daily word quota to produce something resembling a story. And while the writing was one of my more enjoyable tasks, and an opportunity to escape for an hour and a half or so every day, it took its toll on my health, and I spent half of December recovering.
But I learned from that lesson. Maybe that's part of the reason the certificate is still on display. It's a reminder to take care with my commitments. I'm pretty good at juggling — little round objects as well as responsibilities — but if I have too many balls in the air, odds are that one of them is going to succumb to the laws of gravity.
So following that first exhilarating but exhausting experience, I'd sit down toward the end of every October and evaluate my schedule. If I thought I could reasonably fit the extra writing time into November without sacrificing the really important things, like sleep and exercise and paying the mortgage, I'd commit to participating. And I'm driven to finish what I start, so when I fully embraced the challenge, I'd hit the deadline.
This past October, I said yes. November is usually a busy time for copyeditors; authors want to make holiday release dates and I'm happy to help them. But by some fluke — and an author deciding to delay her next project — I had a bit more flexibility. I even had an idea I'd been moodling over. So I thought I had a reasonable shot at 1,667 words a day, which is what you need to complete the fifty thousand words in the very short thirty days of November. I didn't have an outline, but that's the way I like to roll for NaNoWriMo: On November 1, I wake up and start writing.
For the first week, it was going well. I hit my daily word count; I entered it into the NaNoWriMo website; I watched my stats climb. The story began to unfold.
It's a complex project that has two point-of-view characters, two narrative arcs, and two time frames that weave around each other. And I quickly discovered that it would require research before I could even write some parts of it. That meant time for writing, time for research, and time for my brain to piece it all together.
It wasn't enough time. Fifteen thousand words in, it occurred to me that this might not have been the best choice of projects for my "pantsing" NaNoWriMo style. I kept at it, but the going was slow. Some days, I'd squeak out eight hundred words and feel drained from it. Some days, I didn't want to face it at all. I watched my stats fall behind. I watched my friends move forward. My frustration intensified, as did my stress level.
I don't like to give up. But somewhere during the beginning of Week Three, it occurred to me that I would never be able to reach fifty thousand words in the seven days I had left, let alone get to type "the end" on my zero-draft by November 30.
And that was okay. I didn't really care about getting a certificate or any of the goodies the NaNoWriMo people give you for "winning." Been there, done that. It's fun to be part of a huge community all focused on the same goal. But I realized that this November, I cared less about making the 50K and more about getting a jump on the next novel and kicking my butt back into a daily writing routine akin to Martin Crosbie's thousand-words-per-day challenge, which I'd let slide. When I decided to cut myself a break, the elephant that had parked on my chest got up and walked away.
If I decide to do NaNoWriMo again, and I'm pretty certain that I will, I'll outline first, to give myself a better shot at finishing. And even if I don't complete the word count in the allotted time, failure is far from fatal. If I'm not failing once in a while at my personal challenges, that means I'm not trying hard enough.
Now it's your turn. What lessons have you learned from falling short of your goals?