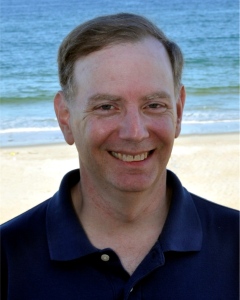 Guest Post
by Bruce Fottler
Part of an indie author's quest to obtain reviews (and gain general exposure) will likely include book giveaways. But where do you find them and how do they compare? While I don't profess to be an expert, I'd like to share my experiences from two (free) sites.
1.  Goodreads is the undisputed king of "social cataloging" sites, with over 40 million members worldwide. They sponsor a giveaway program limited to print books only. There's no charge for this service, but all expenses associated with it (cost of books, postage, etc.) are your responsibility. I've run ten giveaways since 2013 (with one currently running) which offered two or three copies per giveaway. None of my giveaways were promoted and didn't exceed thirty days in length. My shortest giveaway was ten days.
Results:
I averaged 614 entries per giveaway, but that average rose to 710 in 2015.
My review rate averaged out at around 20% of winners, but with a noticeable drop during 2015.
My adds to "To-read" shelves were consistently less than half of all entries, and currently total over 2,000 across five books.
Hints:
Offering a signed (autographed) copy seems to be a common practice, although I can't tell if it generated more interest in my giveaways. Maybe if I changed my name to John Grisham?
Link your giveaway to broad (top) categories so more members will see it. These categories ("tags") appear in order of popularity on the right side of the main Giveaway page listing.
Length of giveaway didn't seem to make much of a difference. All of mine experienced a surge of entries in the first 48 hours, followed by a relative lull, and a large surge in the final 24 hours.
Postage can get very expensive if you select international participation, which is why I chose US & Canada only.
Respect the giveaway rules, particularly not spamming winners or those who entered.
2.  LibraryThing is smaller than Goodreads (2 million members), but has an active reader community. They offer a giveaway program for both eBook and print books. There's no charge for this service and it's up to you to distribute books to winners. They limit your giveaway period to a maximum of one month (in increments of weeks), and a maximum of 100 (eBook) winners per giveaway. As with Goodreads, I didn't promote any of my giveaways. I use them exclusively for eBook giveaways and I've conducted 23 since 2014.
Results:
I consistently set my winner maximum at 100, which averaged around 30 winners per giveaway (my largest winner total was 55). These are fairly typical results when compared to other giveaways. It's rare to see the number of entries exceed 100.
Since I utilize Smashwords to distribute eBooks to winners, I could track how many books were actually claimed. I averaged a 70% claim rate, and reviews came in at around 30%.
I tended to get more entries with longer (one month) giveaway periods.
Hints:
Choose the 100 giveaway maximum, as those appear first in the default listing.
As postage isn't an issue with eBooks, I chose all countries to participate.
Consider using Smashwords (via coupon) to distribute eBooks to your winners. It won't cost you a penny, you'll be able to offer a full range of file options, and you can keep track of how many books are claimed.
When you email your notification to winners, be sure to ask for reviews and provide a list of sites where your book can be reviewed.
In Conclusion
Goodreads by far has the largest community of readers, so their giveaway participation potential is huge. While I experienced an overall entry surge in my 2015 giveaways, review participation dropped to almost zero. I'm also not aware that any of my "To-reads" turned into sales. I'll closely evaluate my 2016 giveaways to determine if this trend continues. However, I still think it's important to have a presence on Goodreads, which is enhanced by participating in giveaways.
LibraryThing, on the other hand, has far lower participation rates, but generated many more winners and reviews than Goodreads. While I experienced fluctuations in giveaway participation (maybe linked to time of year?), it seems that LibraryThing has a stronger core of reader/reviewers who are also willing to leave their reviews on other sites (like Goodreads and Amazon). But the best part? Ebook giveaways won't cost you anything but your time.
---
Since exiting a finance career in a world of cubicles, Bruce Fottler has written and published five novels. He has also dabbled in writing, producing, and directing film shorts. For more on Bruce, check out his Amazon Author Page or his Goodreads Author Page.