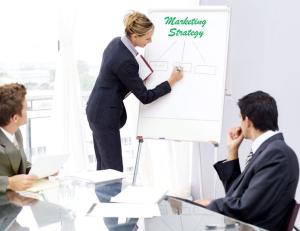 If you're a regular reader of Indies Unlimited, you know how much we love indie authors. We're committed to helping writers of all stripes get their work down on paper, get it published, and get it out there in front of readers everywhere. What's arguably the most often asked question we get from writers?
I've just published my first book, but I don't know anything about marketing. Help!
IU to the rescue.  We have a multitude of options to offer you — for free — so you can choose to market your book in a way that best suits you.
But I want the best way possible, you say.
Well, there's the rub. Not only are there a gazillion ways to market — some more effective than others, some more proven than others — but those ways change almost weekly in the publishing world. The industry is no longer chained to the huge brick bastions of publishing in New York, nor is it chained to the brick and mortar bookstores. The industry these days is as fluid as the social media platforms and the digital blogs and businesses that pop up every other day, and as dynamic. The good news is that there are a lot of options for promoting yourself and your book; the bad news is that those options may change constantly. What worked for me last week may not work for you this week. What works for me timewise, moneywise, effortwise, may not work for you. That's why you have a veritable cafeteria of ways to market and promote, and you can do as much or as little as you like.
In order to help you through this book promoter's cafeteria, we have developed an Author Marketing and Book Promotion Resource Page. But don't let the fact that it's a single page lure you into thinking there's not a lot of information there. There's a ton. So much, in fact, that you may want to take it a chunk at a time in order to digest it all. I did say it's a cafeteria, didn't I? Well, it's an all-you-can-eat for the low, low price of … free. Knock yourself out.
The page covers such basics as what you will need before you begin your campaign: everything from author portraits to websites. Next is a whole section on social media sites and how to make the most of them. There's another section on other ways to promote your books, and finally a list of tools you might need to get your book out there to the widest audience. In other words, there's everything you can think of (and probably a lot you didn't think of) to help you promote yourself and your book.
So now, without further ado, I would like to direct your attention to the new Author Marketing and Book Promotion Resource Page. And don't forget, you can always click on the Resource pages link in the top banner above, or use the search tool to find exactly what you're looking for.
Go for it, and good luck!