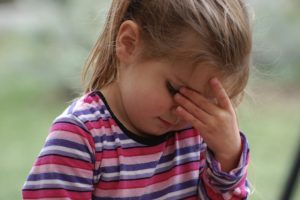 If you join an online writers group, talk will eventually turn to editing: either the revisions/edits authors make to their own work or those done with the help of a word-wrangling professional. Often when I'm involved in one of those discussions, I get a sense that a lot of writers think the editing process is 1) like being forced to drink liquefied kale; 2) anathema to their creativity; and 3) completely alien to them.
We've had some posts about how and why to hire an editor, so I won't go into that here. I want to talk about what makes a good editor and some ways authors can put those qualities to work to make self-editing more productive and less painful.
I began by chatting with a few of my fellow editors. Beyond facility with the language, a lust for caffeine, and a robust but possibly unhealthy attachment to the style manual of their choice, these were the most commonly mentioned qualities of a good editor:
Focus. My grandmother had a great equivalent in Yiddish: sitzfleisch. It literally translates as "sitting flesh," and its more figurative meaning is the ability to focus on a task for a length of time. Give the revision process the attention it deserves. If it helps, schedule blocks of editing time on your calendar. Eliminate as many distractions as you can. And make sure you're approaching your manuscript when you're at your best. Fatigue and hunger sap your ability to focus. Some scientists have suggested that paying attention to how your personal energy flows during the day can help you plan for different tasks. For instance, I'm more creative in the morning and more analytical as the day progresses. My mental energy dips in the late afternoon, and it returns for a while in the early evening. Whenever possible, I try to plan accordingly.
Empathy. Sometimes when I'm editing, I know what the author is trying to express — I can just feel it — but it's not coming out on the page. The more I can put myself in the shoes of the author, his or her characters, or the mind of a potential reader, the more easily I can tap into what's going on. We all have varying degrees of empathy, and you don't know how every reader is going to react. But often revision requires that you step away from what you meant to write and try to look at the words as a potential reader might. And I know this is hard, because we can all go a little blind to our own work. That's one of the reasons why critique partners and beta readers are so magnificent: they give us the perspective we sometimes lack.
Compassion. I was a newbie once. We all were. I had some trepidation when I handed my baby off for its first-ever edit. Fortunately, I'd hired a compassionate professional who knew how to give constructive feedback while pointing out the positives in my work. When I edit, I try to remember that experience. When I revise my own first drafts, I really try to remember that experience, because I can be my own worst critic. One of the best ways I've found to combat this is to put the manuscript away for a while. It might sound a little out there, but with time and distance, I'm no longer the "first-draft me" who wrote the story and left all those errors and plot holes. I'm more able to look back with objectivity and compassion for how difficult it can be to write a first draft. I'm more likely to recognize what's good in the work and what needs attention, instead of slashing it all to ribbons and making myself miserable.
Flexibility. Editors attempt to achieve a delicate balance, especially fiction editors. Fiction is an art form, but it's also a method of communication. That's why we bend the rules of grammar at times to suit the story. Something might be strictly "correct" from a grammatical standpoint, but it could have the potential to make a bump in the reading experience or violate the author's voice. Also, there are often multiple ways of approaching the same problem. Strict adherence to whatever your favorite author is recommending doesn't always serve your own work. Finding your voice and confidence is a process. We all do it.
This is by no means an exhaustive list of the tools in an editor's skill set that you as an author can call on during the revision process. Patience, curiosity, and a sense of humor also help. And coffee. Did I mention the coffee?
Authors, how do you approach editing your own work? Any tricks that you'd like to share?