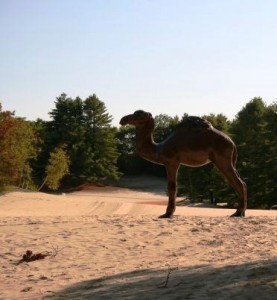 In this world of self-publishing and numbers, there is always the "rush to press" or to get that book out there as quickly as possible. After all, time is money. Despite that, I have always been a fan of letting a manuscript sit: getting away from it, clearing my head, and moving on to other things. For at least six months.
Most authors don't want to do this. And I can understand that.
We've had plenty of posts here on IU about putting a second set of eyes on your manuscript. What if that second set of eyes was yours?
I started writing the sequel to my first (and fairly awful yet for some reason popular) novel Lust for Danger back in 1991. Over the years, I added to the sequel, writing out of order as I do, beefing it up, hardening my character. I was proud of this book – it was a far cry from its predecessor – my writing style and my main character had matured greatly. In June of 2011, I finally had a chunk of time I could dedicate to it. I did an overhaul, wrote most of the bridging scenes, and found I had accumulated over 60,000 words. 60,000? Well I must be almost done! Finally, publication was around the corner! I would send it on to my editor and betas and this action-adventure thriller blockbuster would be out and knocking people's socks off by the end of the year! Then life got in the way, as it has the habit of doing.
Thank goodness.
I went back to this project last month. Three years later. I haven't made it past the opening scene. Ay carumba. What a piece of junk.
Here is what happened.
I had an image in my head of how this book should open. I saw the movie, I heard the soundtrack, and I went with it. I painted a picture of a tough yet sexy Special Agent Kathrin Night in a bad situation. I could feel the heat of the desert, sense her mortality, her grittiness, and the desperation of the situation. I had even been lucky enough to choreograph parts of the fight scene with the amazing Dennis Lawson.
I chose a ridiculously remote and exotic location for the antagonist's hideout. This normally would be just hunky dory, but since I write faction and am completely neurotic about being accurate, that meant much research was necessary. I spent years and years contacting people about the Nubian Desert. Is the sand hard? Is it red? How hot is it? Does it cool off dramatically at night? What are the Nubians like?  Many wonderful people helped me with my research and I learned quite a lot. I had the details down. It was sexy and stunning and it was just going to wow the pants off people. Are you convinced? I was.
So here was this amazing scene: heat, sweat, blurred colors, tension. But it made absolutely no sense whatsoever.
What happened in the three years between 2011 and 2014 that made me see this scene differently? Working on so many other projects enabled me to completely let go of the emotional – the how I wanted it to "look" part – and gave me the ability to focus on the common sense part of it.
So, when I "cracked it open" last month, I didn't see the romance of the desert or the intrigue of the exotic location. I saw hole after hole after hole. Why the hell is the bad guy all the way out here? How the hell does he have Internet access? Air conditioning? Water? What is the informant's motivation to double-cross Special Agent Night? Now, maybe some of these things wouldn't occur to the reader, but they should at least occur to the agent. And the informant double-cross? Just plain old stupid. It didn't work at all. There was absolutely no motivation on anyone's part to make that happen. Well, except for mine: I just didn't want anyone to like the informant's character because I coined him after someone who pissed me off back in 2001.
Just wow. A little vindictive, eh? But now I could see that I'd let myself become so wrapped up in the imagery that I'd completely overlooked the glaringly obvious.
Am I saying you should set your manuscript aside for three years? No. Twenty years? No.  But I think I've presented a pretty good case for taking a hiatus and moving onto other projects long enough to clear your mind of what you wanted to get across – so that you can see what you actually did manage to express. I know my book will be better because of it. Has this ever happened to you?