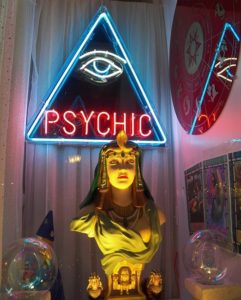 I received an email from another author recently, asking me if I could send him a link to a podcast I did on how to effectively leverage free days to promote your book. I had forgotten about that particular interview, but thanks to Google, it lives forever. After I found and listened to it, I knew I couldn't send it to him. Almost everything I said at the time – the spring of 2014 – is wrong today.
Oh, it was true at the time, but in the ever-changing landscape of indie publishing, the advice I gave wouldn't fly today.
I often get asked questions like, "What is the one thing I need to do to help people find my book?" My first thought is that there is no magic bean that will lead to discoverability. It's a process. My second thought is, to quote the old REO Speedwagon song, you've got to roll with the changes. Amazon has constantly changed the way their algorithms work. One day, each free download equals one tenth of a sale and pushes you to incredible heights on the Pop List. The next, it doesn't. One day, Kindle Unlimited is paying you every time someone downloads your book. The next, they are paying you by the page read. The only thing we can count on is change. If you don't constantly revisit and revise your strategies, you're liable to become the dinosaur that stumbles into the tar pits and can't get out.
Before I published my first book in September of 2012, I was hanging out on Kboards and reading about the new technique of doing "free runs," giving your book away in massive quantities, hoping to get a boost up the Amazon charts. In all my noob wisdom, I chimed in that I would never give away my book. I regurgitated the usual objections – I had too many hours, too much effort and money, invested in this book to just casually give away thousands of copies.
Four years later, I have given away more than 400,000 copies of my books.
Those initial objections are still true. I do put a lot of effort and money into my books, only to turn around give them away in such volume. However, doing so has given me a shot at a long-term writing career, because it has helped me build a platform. I had to learn to roll with the changes.
Here, in the late spring of 2016, what are the most accepted strategies to indie success? Build a newsletter by giving readers a free book for signing up. Write in series and consider making the first book of the series free to act as a funnel to the rest. Write and release a lot of books quickly to juice the algorithms. Six to nine months ago, Facebook ads were hot. Based on the feedback I've gotten from the FB ad groups I'm in, that road has gotten tougher. Things are changing again.
What are the keys to being flexible and changing strategies on the fly? I believe the two most important things are a commitment to staying current and a willingness to keep an open mind. Staying up-to-date isn't difficult – subscribe to Indies Unlimited, spend a few minutes on Kboards, join already established Facebook groups or form your own group of like-minded authors, and find a few writing podcasts that speak to you. I spend 45 minutes to an hour every day tracking these sources. However, without a willingness to open your mind and accept ideas that were previously unacceptable, all the information in the world won't help you.
Is it important to be Kreskin-like in your abilities to anticipate and jump on the next hot trend before the rest of the crowd does? I don't think so. I faithfully listen to podcasts of people like Joanna Penn, who is the best person I know for predicting changes, both short and long term. I have a short list of people whose opinions have stood the test of time on Kboards. I have a small group of authors I belong to where we test various strategies and share our results among ourselves. Between all these sources, I feel like I have a pretty good grasp on what is up next in our business. My business mentor pounded the idiom, Always use the other guy's brain, into me. It definitely applies in indie publishing.
I get the feeling, especially when I talk to newly published writers, that they want to put a system in place, then just follow it up the ladder to success. Set it and forget it, essentially. I'm sorry to say, there is no such system. As indies, we have a huge advantage over traditional publishers. We are small, nimble, and quick to react. Watching trad publishing try to change is like watching the Titanic in many ways. The captain can turn the wheel, but it takes a long time before the ship changes course. We need to exploit this, keep our eyes and mind open, and roll with the changes.