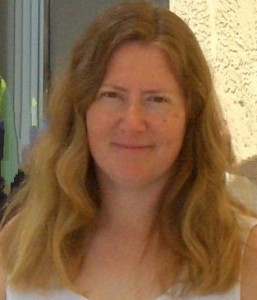 Guest Post
by Heather Ebbs
Have you ever looked in a mirror a few hours after arriving at a social gathering and discovered a blob of barbeque sauce on your chin, a shirt turned inside out or an unclean nose? Your degree of horror equals the intimacy of the blemish (the nose being worse than the sauce) times the number of people who have seen it. "Why," you wonder, "didn't someone tell me about it before the whole world saw?"
Your editor would have told you.
Indie authors can be reluctant to spend money on the services of an editor, despite the tremendous amount of time and energy you have already expended on your book. Your book and the ideas behind it deserve to be presented at their best.
"My friends said it was a page-turner!" Your friends want (presumably) to make you happy, not to tell you that your masterpiece is flawed. "But I have a brilliant plot!" True, but sluggish pacing will cripple it. Stilted dialogue takes the reader out of the dramatic scenes. An egregious error of fact upsets the reader's "willing suspension of disbelief". An editor will identify these problems and help you fix them before you send your opus out into the world.
Because the world will notice those problems. Just take a look at all the reviews of indie publications available through Amazon or Goodreads. "Needed editing" is a common complaint. Not hiring an editor can mean that your book is panned for its uneven pacing, inconsistencies, errors of fact, unrealistic dialogue and those pesky mechanical errors of punctuation, spelling and grammar. A good book editor will help you avoid all those things, and she (or he) will do it nicely, too. Negative reviews = fewer sales. Positive reviews = more sales. It's simple math.
Good editors see their role as helping you, the author, get your manuscript into its best possible shape, using your words, your tone, your voice. That said, there are different levels of editing available, and most books need some degree of each.
The editor wipes off the sauce
Substantive or structural editing looks at the overall structure and content of the book. Does the opening draw the reader in? Does the narrative flow with a steady pace? Is something missing here, or is there too much extraneous material (extra sauce) there? Does the conclusion make sense?
The substantive editor may describe an issue for you to revisit yourself, or may suggest alternative wording or structure for you to accept, decline or tinker with.
The editor straightens your clothing
Stylistic editing, sometimes called line editing, gets down into the sentence-by-sentence flow of your manuscript. One of my colleagues calls it "smoothing and ironing" — ensuring clarity, making sure the dialogue fits the character, helping the words, sentences and paragraphs to flow.
Usually the stylistic editor makes the corrections but will use tracking or queries so that you can see what changes were made. Again, the final decision to accept, decline or tinker is yours.
The editor cleans your nose
Even the most meticulous writer can miss basic errors of spelling or grammar, the kinds that make us groan when we read someone else's book: "Long may he rein!" "Every dog has it's day."
These types of errors are captured through copyediting, which looks at the mechanics of spelling, punctuation and grammar.
A publishing house might have one editor for the substantive and stylistic work and another for copyediting and proofreading, but if you are hiring an editor directly you will probably want her or him to look at all three levels.
Okay, I've convinced you. Now what?
Don't hire me to edit your book. I started professional life as a book editor, I've taught book editing and I continue to edit books now and again, but it's not my passion. I can tell you the names of a number of passionate book editors, or you can find them yourself through such organizations as the Editors' Association of Canada, the Editorial Freelancers Association (U.S.) and the Society for Editors and Proofreaders (U.K.).
Look at an editor's qualifications, check her website, look for testimonials, look at the reviews of some of the books she's edited, talk to her by email or phone, talk to other authors. Be prepared to pay the going rate — good editors don't work for fast-food wages.
Don't hire me, but do hire an editor. She'll save you from the embarrassment of that dirty nose.
---
Heather Ebbs has been editing books, journals and reports for over 30 years under the name Editor's Ink. Heather is a past president of the Editors' Association of Canada and the Indexing Society of Canada, and she is the winner of the 1985 Tom Fairley Award for Editorial Excellence.