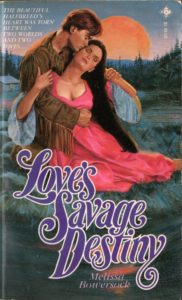 There comes a time in almost every writer's life when you need or decide to republish an earlier book. It may be because the first edition was packaged according to a traditional publisher's ideas (which may or may not have aligned with yours), or it may be because you want to update the book, correct some early-writer faux pas, or just do a general spring cleaning. Whatever the motivation, it's your book and you can do with it what you like (with caveats). Here's a quick overview of some things you might consider as you proceed.
Getting Your Rights Back
If your book was originally published by a traditional publisher, you must get your rights back from them before you publish independently. Remember that contract you signed many years ago? Somewhere within that legalese, there's something about giving that company the right to publish your book. There may be a time limit there, or there may not be. My first two books were published by a New York house in the 1980s. The books went through several iterations under a couple different imprints but after several years, the publisher allowed the books to go out of print. I wanted the books to stay alive, so I wrote the publisher a letter asking for my rights back. They complied without a whimper; they were done with them, so why not? (This was long before the digital age, so the print rights were all we were dealing with.) If your contract has a time limit on it and you're asking for your rights before that time has run out, you may be in for a fight. I did that one time with a book I foolishly published through Publish America (now America Star). I had to fight it out with them, but I persisted and I won. It was all in convincing them that they were not going to make one red cent on the book as long as it was within their grasp. But it still cost me a hundred dollar "administrative fee."
Lynne Cantwell wrote a great post on the ins and outs of getting your rights back here.
Back when I got the rights for my first two books, the company sent me letters to that effect. Letters — you know, stamps, envelopes? That was how we did things then. Nowadays, I'm guessing an email would work just as well, but I'm not a lawyer, so if you're in doubt, check with a legal firm. I have heard some authors say they insisted on getting hard copy letters, and the companies complied.
Cover Change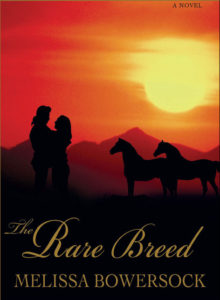 In most cases (I would say all, but there's an outside chance), your publisher will retain the right to the cover image. If you're not sure, check your contract. As tempting as it might be, do not use that image on your own unless you're absolutely sure you can. Your best bet is to come up with a new cover design, either on your own if you're creative and versed in image manipulation software, or via a cover designer. There's a resource page for cover designers here, or you can check out our book cover resource page here.
Title Change
You may or may not want to change the title. My very first published book was titled Love's Savage Destiny by my publisher. I've written about this before. As enchanting as that title was, it was not my choice for the book. My title (The Rare Breed) was entirely too tame for the historical romance market, and according to my contract, the publisher had the right to play fast and loose with the title, and they did. When I decided to republish, I changed the title back to my own. Now here's the part where I say do what I say, not what I do. Looking back, I should have noted on the cover that the book was originally published under a different title. Our readers are precious to us, and we don't want them to feel confused, angry or duped. I should have let readers know from the start that the book they were looking at was once available by a different name, just in case the back cover blurb sounded strangely familiar. I didn't do that. I did give them notice inside, which I'll talk about next, but for some, that might have been too late. Luckily, I never heard of any reader buying the book and being unhappy about already having read it.
Text Revisions
I hate to rewrite. Really, really hate it. I do it as infrequently as possible. I've been lucky in that most of my books, once I've finished the first draft, are about 95% done, only needing a few tweaks. Needless to say, I do not agree with Hemingway's most famous quote, "The first draft of anything is sh*t."
Unfortunately for me, when I reread my first book in preparation for republishing, I found a few typos and many places where the book could benefit from a little cleanup. Remember, too, that this was fifteen or twenty years after I originally wrote it, so my perspective had changed and my writing had evolved. Biting the bullet, I did a rewrite of sorts — not completely, but enhancing some parts, paring down others, giving the book a cleaner, tighter feel. Intrinsically the book had not changed, but I felt it had changed enough to warrant a disclaimer; again, I didn't want my readers to feel they had been duped into buying the same book twice. That's why it would probably be good to also make mention of the change in your Amazon (or other site) book description. I even put a note at the front of the book that said this:
The original story of The Rare Breed was published in 1981 under the title Love's Savage Destiny. Like many authors, every time I read the book over (and I read it many times), I recognized places where rewriting would make it better. After many years and several successful editions, the publisher finally allowed the rights to revert back to me, and at that point I decided to rewrite the book to its full potential. What you hold in your hand is the satisfying result.
Only you can decide if your changes and/or corrections warrant this kind of disclaimer or not. If you're just fixing typos, I would say it's not necessary. I think the main thing to remember is to be totally transparent with your readers; make sure the transformation of your book is obvious so they aren't unduly confused. Beyond that, enjoy the new edition!