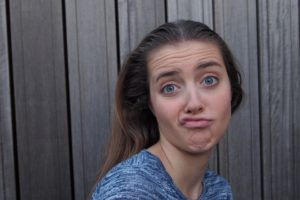 About four years ago I told you about an organization called Project Wonderful that was an alternative to Google Adsense for selling advertising space on your blog or website.  (Yeah, I'm amazed I've been around for four years, too.) It continued to work well for me after that post. Unfortunately, last month I received an email announcing that they were shutting down. I found part of their explanation disconcerting, for its more far-reaching implications, assuming they're correct. This excerpt is the part that got me thinking.
We'd hoped that would be enough, but in the past several years, the internet has changed. Large sites like Facebook do all they can to keep readers on their network, rather than sending that traffic out to individual websites. As such, many readers – who used to visit dozens if not hundreds of websites a day – now visit only a few sites, and things like the indie "blogosphere" (remember that?) are disappearing. We're hopeful that individual creators can adapt – either by embracing these walled gardens in a way that protects themselves, or by finding other ways to draw attention to their work – but as a network founded on supporting independent websites, our options were limited.
I'm guessing many of you aren't concerned with ads on your websites, but the implications of getting attention for your books via your website with affordable advertising are a problem. Couple that with the issue regarding Facebook, that many of your followers seldom, if ever, see the things you post, and getting eyeballs on things promoting your books is getting more and more difficult. (Or more and more expensive.) Doing what you can to get newsletter subscribers is one obvious step to keep those who are definitely interested easier to connect with. But getting their attention to begin with is a problem
I know many of you have had some success advertising on Amazon, but just a few days ago I had one friend who is an avid, high-volume reader complain about Amazon's advertising, saying they were targeting her with things she wasn't interested in and that also boughts, which she had used for suggestions often in the past, were way down on the page, and sometimes didn't even show up. (One more item authors have tried to use in the past, getting on the right also boughts, is now not as effective.)
I may be a curmudgeon, but I try not to complain because things change. They always have and always will. To survive, we have to adapt. But I thought many of you would have ideas and we could potentially get a good discussion going on this subject. Do you agree with the contention that it is becoming more difficult to get attention to your books via websites and blogs? Are the things that worked for you in the past continuing to work, or not? What have you done in response? What's working and what isn't?