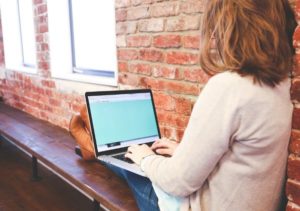 Every November, tons of writers and would-be-writers set out to take part in National Novel Writing Month (NaNoWriMo). The concept is simple: in the span of one month, write a 50,000-word novel.
While many flock to this concept as a way to have an ultra-productive November, some writers resist. For example, I find the forced word count of NaNoWriMo causes me to write junk just to fulfill the word count. And that is not particularly helpful if you want to write a good novel.
If NaNo just isn't your thing, yet you'd still like to take November and use it as a month for productivity, I thought I'd offer some alternatives to NaNoWriMo.
Pick a length of time and do something. NaNoWriMo can be daunting for writers and draining on creativity because it demands one thing: words. They don't have to be good words or bad words. Just enough words each day (1,667) to get to 50,000 by the end of the month. However, productivity is about more than word count. So, for those who feel like they want to be productive, but do not feel like being tied to the constraints of NaNo, I suggest picking a set length of time — say thirty minutes — and doing something writing-related. Writing-related is good because it gives you a wide range of choices. You can write new words, edit old words, outline potential new novels, work on blurbs, or even plan your writing schedule for the coming months. Dealer's choice. This guarantees you a set time of productivity, and by the end of the month, you'll likely have more done than you otherwise had.
Read. One of the best ways to improve writing is reading. So, why not make November your month to catch up on reading? Take a break from your own writing. Rather than forcing out words each day, read something. You can read books in your genre, books outside your genre, books on craft, or books on marketing. Reading will remind you of the things that really work in books and the things you like seeing in books.
Critique. Another option is to do more critiquing. While some people don't enjoy critiquing, it is a helpful tool for evaluating what works and what doesn't work in writing. Reading other people's work and offering suggestions force you to really look structurally at what things improve a story, what things detract from it, and why. You can take this knowledge and apply it to your own writing. If you aren't part of a critique group, join one. There are many online. You can also offer to beta read for novelist friends. They'll love you forever. Really. They will.
Plan. None of that sounds good to you? Then maybe your best alternative is to just plan for the future. Figure out some goals you want to set for the near and long-term future and plan out your next steps. This is not necessarily a lengthy activity, as some people have their future thoughts quite set. However, if you don't, it's always good to take a moment to think about what you'd like to do and how to get there. Planning can be general, or very specific, detailing which books you want to write and outlining them.
Whatever you do — NaNoWriMo or not — enjoy your November.