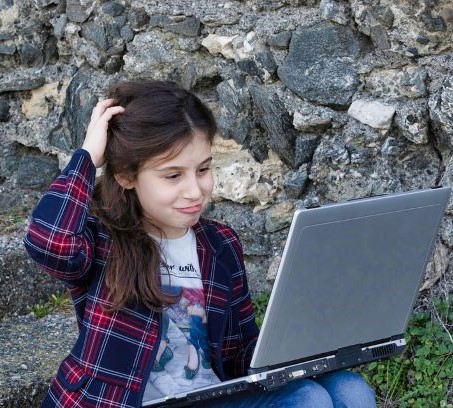 This article has two purposes: The first is to discuss a specific question. The question, in its most simple form, is how do you know whether your writing is any good? Specifically, are you good enough to publish your first book and expect to be able to attract and satisfy readers and, if you aren't, how do you figure out what areas to focus on improving to get there?
The post's second purpose is to make sure you're aware of the Indies Unlimited Fans Facebook page and how it might be valuable to you. This second subject might not seem related to the first, but the question came from IU reader David Tarpenning in that Facebook group which inspired this post. It's a place where the IU reader community and the IU minions can ask each other questions like David did, on subjects of interest to indie authors and wannabes, and if it is a good question like David's, it will generate a lot of valuable discussion. Some might call it using the "hive mind." Grab some of that discussion for a post like I did and some might call it plagiarism. But I prefer the term crowd-sourcing. Regardless of what you call it, thanks to all who participated in the discussion. I'm not going to attempt to give credit to those who came up with the various ideas, but will try to summarize the discussion. If you want to know who said what and try to figure out what, if anything, I added to the discussion in my summarization here, you can look at the original post in the group once you're a member. The group is currently closed to keep it a safe place for writers to discuss and ask anything away from the eyes of trolls.
The first suggestion in response to David's question was to find and join a critique group. For those who don't know, this is a group of other authors and authors-to-be who meet, either in person or online, and critique each other's writing. This can give you an idea as to where you need to improve and a way to gauge the quality of your writing.
While most of the authors who had experience with critique groups thought they were positive, they also expressed some caution. You need to carefully evaluate the critiques you receive. If it feels wrong, feel free to ignore it. (Unless you keep hearing the same thing from multiple people, it is "just one person's opinion.") As you get to know the members of the group, you'll get an idea of which members have the most valuable feedback, giving lots of good advice, and which are "one-note songs," possibly saying everyone does the same thing wrong (maybe "telling instead of showing"). That could be because they're really good at spotting that problem or it could be that they always see that problem whether it exists or not. To find critique groups, IU fans suggested Google (this would work for online groups and local groups with a web presence of some kind), searching on Meetup.com, and even starting your own group.
Another advantage of critique groups is that by evaluating the work of others, figuring out what works and what doesn't and why, it's going to make you a better writer. All that evaluation practice will also put you in a better position to look at and examine your own work more objectively.
The next suggestion is reading books on the craft of writing. These are helpful for improving your own writing and also helpful in evaluating others. One recommended by multiple authors was The Secrets of Story by Matt Bird. Two other books recommended are a little bit about craft and a little bit author memoir, which I think is valuable for getting into the author's head or the mindset these successful authors bring to their writing. These recommendations are Bird by Bird by Anne LaMott and On Writing by Stephen King. That I, who claims not to be a writer, have read both books is curious. (I agree with the recommendations.)
Another suggestion was to actually hire an editor. If you think you're close, you might try getting an editor to read and critique the initial chapter of your book, which is something that some will do cheaply (maybe even free) as part of their marketing effort. [Note from the admin – you should always get a free eval whether it's 10 pages or the first chapter – before hiring an editor.] Getting beta readers to read your book and give feedback is another suggestion that makes sense if you think you're close.
The last suggestion is to enter your work in writing contests. Assuming they are legitimate contests (be suspicious if "winning" requires you to spend money), and if you get mentioned among the top entries, you should be able to take that as a positive sign and get the confidence to move forward.
Some of you who aren't in the IU Fans group (go take care of that now) or missed this discussion may have other ideas for the question being addressed. Give us your ideas in the comments below.