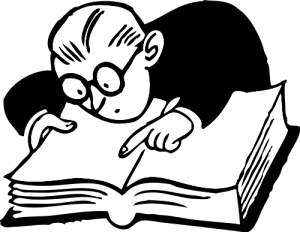 Search the Internet, and you'll find hundreds of books and websites about how to write and sell fiction. I've scanned many over the years, but there are very few I go back to again and again. Here's a cross section of what I've found to be among the best. As usual, your actual experience may vary.
1. The Art of Fiction by John Gardner
Meant for beginning writers, The Art of Fiction contains insights even experienced authors may find helpful. Among other valuable tidbits, Gardner offers good insight into plot structure and fictional time versus real time. Although it was written some thirty years ago, the advice is still current.

2. Bird By Bird by Anne LaMott
Every time I feel stuck, I pull out this little book. Anne LaMott, telling the story of how she came to writing, is human, funny, and most of all, gives me a good kick in the pants to stop taking myself so seriously and simply get writing.
3. On Writing: A Memoir of the Craft by Stephen King
This memoir is about how Stephen King started writing, how he nearly quit writing (he threw Carrie in the trash but his wife rescued it), and how he got over his drug problems and kept writing. For instance, did you know that King was so high at the time that he doesn't remember writing Cujo? Many authors have written books about their craft, but King's is a real standout.
4. A Portrait of the Artist as a Young Man by James Joyce
It's been said that the best education for a writer is to read the best, and this is one of the best. When I finished this classic, I wanted to applaud. I write mostly literary and commercial fiction, so this is in my library, as well as Nabokov's Lolita, Voltaire's Candide, Faulkner, and Joyce Carol Oates. Your essential reading list will vary with your taste and genre. Pick the best of the best and read it at least twice: Once for sheer joy and the second time as a textbook.
5. The Elements of Style by Strunk and White
This manual that took you from essays in high school through term papers in college is still a valuable asset for questions about word usage and grammar.
6. The Chicago Manual of Style
As a fiction editor and proofreader, this is my bible, but if you can swing a few bucks, The Chicago Manual is a handy resource for self-editing your fiction. Available online for a $35 a year or as a giant doorstop that doubles as a blunt instrument to discourage people from disrupting your writing, this book answers NEARLY EVERY punctuation, usage and grammar conundrum you might have. Because you know not to trust your word processor's grammar-check program, right?
7. A Wicked Good Dictionary
A good dictionary can be a writer's best friend. My favorite online version (free!) is Merriam-Webster. It includes a thesaurus and, while grounded in American English, does offer British alternative spellings. (My UK friends might prefer other versions; let us know your favorites.) However, I've kept my big-ass print dictionary. To me, there's something visceral and writerly about taking down a weighty tome and flipping through the pages. And it's yet another resource for discouraging interruptions.
8. Any Comprehensive, International Baby-Naming Book
Whether fumbling for a character's name or curious about the meaning of the ones you (or they) have chosen, keep this on your bookshelf. A good volume covers names from different cultures. Some writers also like to thumb through the phone book for interesting names.
9. Writing The Breakout Novel by Donald Maass
This is for the marketing segment of your education as a writer. Even if you're a "pantser," (meaning that you don't outline and let the characters tell you where they're going) there's something to learn from Maass's years of experience as a literary agent and writer.
10. Indies Unlimited
You're soaking in it! Indies Unlimited, founded last year, has quickly become a compendium of timely, useful information about writing, editing, marketing, and promotion, as well as a place to find new authors, get support, and generally learn how to navigate the literary marketplace as an indie author.
Any favorites I've missed? Let us know what you'd recommend adding to a writer's library. Happy reading, good writing, and successful marketing to all.
*     *     *     *     *
Laurie Boris is a Contributing Author for Indies Unlimited and author of the five-star novel, THE JOKE'S ON ME. Her second novel, DRAWING BREATH, is due out in May. For more information, please see the IU Bio page and her website: http://laurieboris.com[subscribe2]