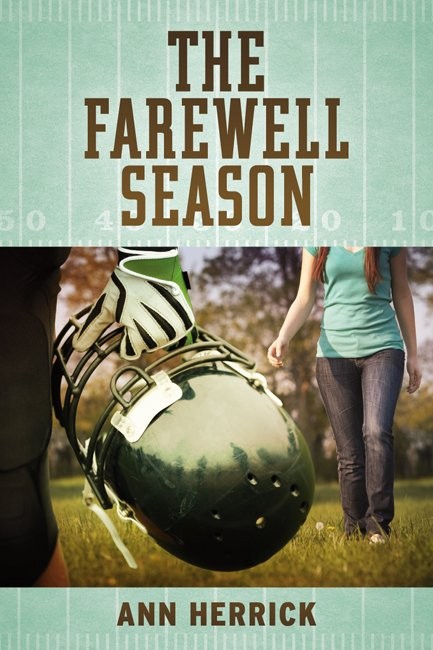 The Farewell Season
by Ann Herrick
Genre: Young Adult Coming of Age
Word count: 43,500
A story of how love endures and love heals.
Eric and Glynnie go from butting heads to grudging friendship to something more…
Eric used to think he'd live forever, but not any more. Now football season is about to start, and Eric hopes he can live life normally again after the
death of his father through his participation in the sport. He doesn't yet realize that he is angry with his father for dying.
Eric's refusal to truly face his grief results in unexpected feelings such as anger at his coach, increased fights with his sister, resentment of added
responsibilities in helping his mother, and disillusionment with football. He even gets into a fight with his best friend, Rolf, who never fights anyone.
Eric rails against his mother's friendship with Paul Lindquist, his father's business partner, and he's suspicious of the guy in a black pickup who keeps showing up around town. He's also ticked that even his coach seems a little too interested in his mother.
It takes a special relationship with Glynnie, a new friend, who is dealing with the divorce of her parents to see that the only way to get through his grief is by grieving.
This book is available from Amazon as well as Barnes & Noble.