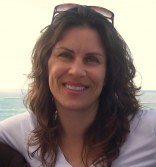 Fantastic news today about friend and fellow indie author Lia Fairchild, courtesy David Gaughran:
"Amazon's newer imprints have been getting all the press lately, but today, AmazonEncore has announced the signing of indie author Lia Fairchild."  David Gaughran has the exclusive!
Hmmm… this news comes right on the heels of Lia's announcement on Indies Unlimited of her new release. Coincidence? You decide!
A heartfelt congratulations to Lia! Don't forget us now that you're going to be rich and famous.