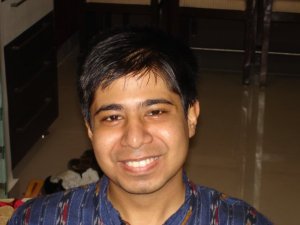 I started blogging recently and posting my book reviews online. I have come in contact with lots of authors through a number of online websites and social networks. Through these interactions, I have seen authors trying everything they can to promote their books. While some of these things have appealed to me as a blogger as well as a reader, others have fallen short of really grabbing my attention, and there are still others which have left me seething in anger. The following is a list of what I find most successful to get my attention from my perspective.
• Blog tours: They are a great way to get a concentrated marketing boost as all the bloggers in the tour spread the word about the book and help authors reach their readers. Tours can be arranged personally by the author or be outsourced. Each has its benefits and drawbacks. By personally arranging it, authors get to interact and build relations with bloggers and it does not cost anything. By doing it professionally, authors save time and effort, but end up paying for it and lose the chance to interact with the blogger community.
Personally, I prefer to get to know the author, and be able to talk to them regularly. I have five blog tours scheduled over the next two months and would work harder on those where I 'know' the author.
• Contests/giveaways: These are great for us bloggers, as they bring in a huge amount of traffic and subscribers. It is however, just a way to keep bloggers happy. I am sceptical about the benefits to authors. They only get one new reader, and there is no publicity for the book/author, just for the giveaway. Giveaways on sites like Goodreads face the same problems.
• Professional review services: A number of professional book review services have come to my attentions. I would not give them any additional weightage over that of a normal reviewer. There are also scams out there with no additional benefits to authors or to bloggers/readers. Would you as an author pay hundreds of dollars to get a book reviewed by a professional and to get a blurb to put on the book cover?
• Online Accessibility: As someone interested in reading indie authors, I find it quite difficult discovering books in the genre of my liking. Here is where accessibility plays a big role. I need to be able to find a book at my favourite book store or website. It is essential to have the books available at all major book retailers and at Goodreads and have the book being read and discussed by the groups there. This has been the primary source of how I have come across books by indie authors. Also, I find it very helpful to go to an author website, where I can know much more about the book and author. I believe websites should carry book descriptions detailed enough to enable me to understand what the book is about and what genre it falls under. I find excerpts which help me understand the writing style of authors before I commit to a book to be very helpful.
• Author interaction: A lot of people, me included will take a look at the books of authors with whom they have interacted at the various forums. This is how I have come across a lot of indie authors. A group on Goodreads was reading books by an author who dropped in to answer questions at the forum. I found this to be an excellent promotional tool, and I ended up buying his entire series. Joining forums dedicated to genres in which they write is an excellent way to reach new readers. But self-promotion, without contributing anything to the discussion is a big no-no!
• Reviewer etiquette: This is one point I have strong opinions on. We as bloggers are helping authors out without expecting too much in return. I have had authors come to me and dispute or disagree with my reviews. This is a big turn-off for me. Challenging personal opinions is not at all beneficial and should be avoided at all costs. Also, targeting the right blogger is important. I prefer books in the fantasy genre, and am ok with most others. But if you ask me to review a romance novel, I'll most likely not like it. This is not useful for anybody.
• Pricing: The maximum I would pay to read a book by an unknown author is $2.99. Beyond this, it becomes too much of a risk. Also the huge number of other authors for me to try out will lead me to ignore books beyond this price range. I'd however, pay more for subsequent books by an author I like. I understand some research needs to be done here to understand this issue better.
Disclaimer: These are my OPINIONS. I do not profess to understand anything about marketing a book.
* * * * *
Ritesh Kala is an avid reader and book blogger. He works for an investment bank when he is not reading books. His favourite genres are fantasy, science fiction and mystery. He has been focussing specifically on Indie authors and he will generally conduct interviews with the authors whose books he has read and reviewed. He is always looking for books to review in the genres he likes. His blog can be found at: http://riteshkala.wordpress.com/
[subscribe2]