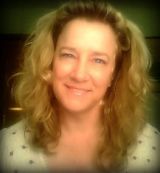 To KDP or not to KDP, that is the question. Whether 'tis nobler in the mind to deny or accept the corporate monster… And there are some who do believe Amazon is a corporate monster. Certainly the Big Six (or five) publishers aren't too happy with them right now. But I've lived long enough to know that change is the only constant. There was a day not too long ago when they were predicting that Amazon would never work and the Big Six were the only way to get published.
What many people don't see is that there is competition. Barnes & Noble is pushing into the e-reader and e-book fray, although still in small numbers. In the UK an ex-exec with Waterstones is developing an e-reader over there, Kobo has just been purchased by Rakutan, the Amazon.com of Japan and sooner or later the traditional publishers are going to realize it's change or die.
For authors, though, the real question is, should you do it? All I can give you is my experience up to now, which isn't that long, and some of that question will only be answered over time. I do have the rather unique qualification of writing in several genres, giving me the ability to come at the question from several sides – a single book with a publisher who chose to do KDP, and fourteen others with Amazon, Barnes and Noble, Smashwords, etc.
Not wanting to put all my eggs in one basket, or committing everything to the KDP program, I chose specific books to add to it for specific reasons. My romances were doing well with Barnes and Noble, but not so well on Amazon. (Why I'm not entirely sure.) So I chose not to add them. My novellas have always done well, and my lighter fantasy novels had steady, if not stellar, sales on all sites. My epic fantasy and two other books that I count among my best, though, were not getting the attention I thought they deserved. So I had little to lose by putting them in the program, and taking advantage of the promotion.
So, how is it going you ask?
Last month I had combined sales in the hundreds on all sites. This month, on Amazon alone downloads and sales have been in the thousands. All of my books with the KDP program hit at least one of the bestseller lists there while they were free. (No matter what anyone says, that's still cool.) Some are still there now that they're not free. There's an old saying that a rising tide lifts all boats, and that that's proven true. Sales on all my books at Amazon have increased. And oddly enough, on my romances over at Barnes and Noble, too.
What happens when it's no longer free? Is it sustainable? To that I'd have to give a qualified yes. As I said above, some are still doing well even after the promotion. And those books I felt weren't getting the attention they deserved? Making them free got it and one is now in the top 100 Paid Romantic Suspense novels and had been for a week after it came off sale. One still languishes a little, but it's a quirkier story. A political thriller, oddly enough, it's doing well in the UK.
In the end, of course, the question still remains – to KDP or not to KDP. I won't go into the pros and cons, this blog does it better and more honestly than some – http://www.publishyourownebooks.com/kdp-select-pros-and-cons/. I can only say that for the moment it's working for me. We'll have to see what happens between now and March when the first part of the opt in ends.
*     *     *     *     *
Valerie Douglas is a prolific writer and a genre-crosser. She writes classic fantasy, romance, suspense, and as V.J. Devereaux, erotic romance.  Happily married, she's companion to two dogs, four cats and an African clawed frog named Hopper who delights in tormenting the cats from his tank.
You can find more information at www.valeriedouglasbooks.com
[subscribe2]