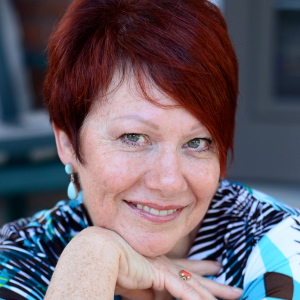 If someone had told me when I retired from paid employment at age 56 that I would be a writer, author of two books in six years, I would have laughed it off. Sure! Right! Me an author. Inwardly I would have groaned with unfulfilled longing never believing the idea anything more than a pipe dream.
Every journey starts with a first step. Many first steps are baby steps – mine were – tentative, fearful, and lacking finesse or confidence. Perhaps my journey will inspire others to take those baby steps and eventually stride with pride.
You see, when you are raised in the shadow of a man whose tyranny demands that all thoughts and actions must perfectly reflect his own view, that every behaviour must be exactly what he expects, even when you have no idea what that is, growing up, 'becoming', is not a viable option. Original thoughts, ones that did not mirror his became sources of ridicule or rage. I learned to see the world through veils of distrust. I distrusted myself and others others. I feared success. I feared failure.
So no one was more surprised than me when at the urging of a wonderful therapist, I began to write. ("I don't care what you write – just write"). The intended short story clearly would not end. It demanded to be told in its entirety. At first, that writing became my only focus but when "Back From Chaos" neared completion I knew I wanted it to be seen by more eyes. It was good. I felt it and knew I had to publish it.
Thus began my foray into the alien unknown. I researched what would be required to get there – a search that made me realize that winning the lottery would be easier than finding a traditional publisher. Back to square one. I compared self-publishers. Lulu and iUniverse seemed to have the best reputations at the time.
I chose iUniverse because it offered the most comprehensive package. As a beginner I knew I had a lot to learn and needed help. The first editorial review nearly stopped me cold. But I decided to bite the bullet and, as much as my truth would allow, rewrote. I cut 30% out, learned how to use point of view correctly, reduced the passive voice, got rid of unnecessary adverbs, and re-ordered chapters to tighten the flow. Three editorial reviews, copy editing and proofreading, and roughly $5000.00 and "Back From Chaos" was ready. Finally I had a 'real' book in my hands, with the coveted, (by me) 'Editors Choice Award' symbol on the cover. I will never earn that money back. Was it worth it? Yes. I learned more about writing than a degree in creative writing at a university would have given me in a shorter period and for less money.
I soon learned that books do not sell simply because they have won an award. Over the course of the next year I began to take the risk of asking bookstores to have me do readings and book signings. Don't be fooled by that calm exterior. I was terrified. Often my spouse, Mark, would make the initial contact. I didn't have the courage. I went to libraries, the local high school, where I gave a talk on writing, the local radio and newspaper. Baby steps, each one quaking, but each revealing, in a new mirror, a woman who did not look like a failure, a woman who was not invisible.
I then finished the sequel, "Through Kestrel's Eyes." Did it get easier this time? Not a whit. Having lost money on the sale of our old house and spent way over budget on our new one, finding funds to repeat a losing proposition was out of the question. I had to find a new strategy – and face even bigger challenges. If my book was to see the light of day I needed to self-publish – REALLY self-publish – as in 'do it myself'. It meant learning a multitude of terrifying things. I hate computers, the internet baffles me, software programs elude me, their language foreign, their logic unfathomable.
BUT baby steps again. I had someone help me set up a website. Then I didn't look at it for almost a whole year. I opened a facebook page and had someone coach me on setting up a fan page. Mostly I ignored that, too. I still am reluctant to go there. It feels like an alien planet. Twitter? Oh, yeah , I have that now, too. It sat idle for months. Blogging. I know, I know. I ought to be regular. I'm working on that, OK? I have an account on Goodreads, too, but still have no idea how to post on it. It will come.
Network, they told me. But how? I think I am doing it, sort of, but have no clue if I am getting it right. But I AM on Linkedin and participate in forums there. It has actually been the source of a wonderful new group of friends. They have invited me to do interviews, blogs, shared all sorts of information and advice. Each time I am surprised. Is this what a network feels like? Wow! Never had one of those before. Feels good!
Without these friends, and some here at home, I NEVER would have found the courage to tackle Kindle and Createspace. That was the mountain I could not climb. It combined so many of my fears all in one package; computers, programs, the internet, and the knowledge that I had to get it right or else. No baby step this time. This one only a grown-up could take. And I did. The book looks fine. Who'd-a thunk? Actually both of them do, as I also re-published "Back From Chaos."
Do my recent successes make it easy to go forward now? Not a bit. I still quake every time I ask a favour, offer to participate in something new, put myself on the line. But the period of inertia is contracting. I do not hold back so much any more.
So what has changed? I have learned that I can learn, that you CAN teach an old bitch new tricks. I may learn a bit slower but this bitch is finally growing up. She is becoming herself – 'becoming' who she is meant to be. Better late than never.