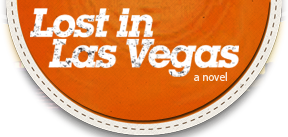 Ever been to Vegas?
Well, Cardoza Publishing would like to hear about it! Keeping within the spirit and theme of Lost in Las Vegas-trouble, hard luck, good luck, or madcap adventure-they want your craziest Vegas true adventure story, or a fictional story that happened only in the Vegas of your wildest dreams.
Entries should not exceed 3,500 words and should not have been previously published. Winning submissions and selected finalists will be published in the 2012 Cardoza Publishing book: Wild and Crazy Las Vegas Stories.  Cash prizes range from $2500 to $125.  There is no entry fee.  Enter before March 1, 2012.
For more information, go to: http://www.lostinlasvegas.com/
*     *     *     *     *
Indies Unlimited is pleased to provide this contest information for the convenience of our readers.  We do not, however, endorse this or any contest/competition.  Entrants should always research a competition prior to entering.