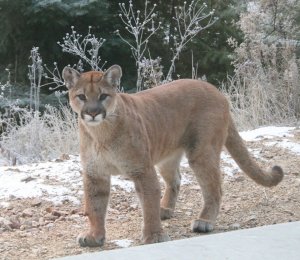 I'm a purist in every sense of the word. I like things just so…or in my eyes, how they were meant to be: correct. Being that way could be construed as a bit silly or stubborn at times, but it is what it is and I am what I am.
That said, it drives me up a wall when words are misused, misspoken, or misspelled. Language is very important to me, and it's already been adulterated enough by internet speak and colloquialisms, etc.
So when I came to realize that I was contributing to the dumbing down of our language, I was mortified. Yes, it's true. I was and am one of the billions of people who, frankly, misuse the word "awesome."
Awesome should be used when one is standing at the edge of the Grand Canyon, or even looking out your dining room window and realizing you're eye-to-eye with a cougar…you can't help but marvel at Mother Nature's handy-work. Awesome is when your breath escapes you and you can't find the words to describe what you're seeing.
Yet, today, awesome is used to describe a shirt, an app, and even fake fingernails. And worst of all – I'm guilty of it as well. It occurred to me just yesterday, when I said to a fellow writer, "That's awesome, and I don't mean hot dog awesome." What's hot dog awesome, you ask? I'll let awesome Comedian Eddie Izzard explain.
Now I'm self-conscious, wondering if I'm contributing to the downfall of other words. I hope the grammar police don't find me.