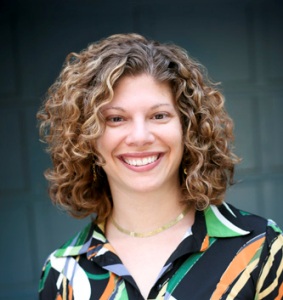 Did you know nearly 3 million books were published in 2010? That's a lot of noise to get through, especially for indie authors. To get an edge, many hire freelance editors to review and edit their manuscripts. But with individuals and companies offering everything from rewriting to reviewing, how does one choose the right editorial service?
First, identify which service you need.
Book doctoring: With this editing/rewriting hybrid, a pro dives in and "fixes" your manuscript rather than showing you how to fix it, as editors do. This is best for those unable to write a publishable book (for lack of time or skill), and who want to get their book out ASAP.
Developmental/substantive editing: This service examines issues such as plot and character development, use of dialogue and setting, conflict/tension and pace, and audience suitability. You'll get the big-picture feedback you need to tackle your revisions and enrich your story. [Some consider "substantive editing" the same as "line editing" (see below).]
Copyediting/line editing: Copyeditors catch inconsistencies and address stylistic concerns, organization, clarity, grammar, and punctuation. Sometimes "line editing" refers to a more hands-on service that includes light rewriting. Your manuscript will be polished at the technical level, but you won't learn what's working (or not) story-wise. This is the last editing stage before design or digital conversion.
Proofreading: Proofreading is for designed pages ready to go to press or digital files ready for uploading, not manuscripts. Proofreaders examine proofs for outstanding errors and layout issues such as incorrectly aligned margins.
Next, assemble a list. Ask friends for referrals or search online databases, such as Mediabistro's Freelance Marketplace, the Freelancers Union Yellow Pages, and the Editorial Freelancers Association directory. To find the editor who best fits your category, search using keywords like "legal thriller" or "health" for best results.
Finally, narrow the field by ensuring candidates have a background relevant to your needs. Former acquiring editors are skilled at evaluating manuscripts—they're also experienced editors and project managers who've often participated in marketing and publicity. Acquisitions editors are similar, but at some companies these "editors" only acquire or sign projects, passing manuscripts to freelancers or coworkers for everything else, so always ask about editing experience. Copyeditors and proofreaders are masters of basic writing skills, but do not develop manuscripts and have nothing to do with other parts of the publishing process.
A few more tips:
Make sure you're ready: If you seek help too early in the writing process you may pay to bring your manuscript up from a D to a B, instead of a C to an A. As editor Andy Hollandbeck said in a recent interview, "Editors and proofreaders are the detailers, not the car wash."
Do your research: Run Internet searches. Check references. Visit the WritersWeekly.com forum, "Whispers and Warnings," for red flags.
Know what to expect: Get a detailed, signed agreement before you pay (it's common to pay up to 50 percent up front). At the least, make sure the service, total cost, deadline, and any caveats are spelled out clearly in an e-mail. Retain all rights—work should be "for hire" only.
Know your budget: Book doctors and developmental editors with a decade or more of professional staff experience often charge upwards of $100 per hour. But those with less experience or living in inexpensive locales may run you as little as $40 per hour. The hourly rate for copy editors is typically $30 to $65; proofreaders, $25 to $35. (Check out www.the-efa.org/res/rates.php for more on rates.)
Compare category experience. An editor needn't have worked on a book exactly like yours, but if you're writing self-help and the candidate has only edited fiction, or if you've written a bodice-ripper and the editor never reads romance, you might not get the right kind of assistance.
Finally, if your prospective editor charges less than standard, consider what you're giving up for the lower price. But don't let price alone guide you: Publishing moves you from hobbyist to professional author. Like any business owner, you must be willing to invest in your success.
*       *       *      *      *
Ally E. Peltier is an editor, writer, and consultant who has worked with small and large book publishers, including Simon & Schuster, where she acquired and edited books. Ally loves using her insider knowledge of the book industry to help others reach their publishing goals. She offers tips, advice, and news at www.allypeltier.com and is thrilled to co-sponsor the Self-Publishing Success Intensive, a new event for indie authors in March 2012. Visit www.selfpublishingsuccessintensive.com  for details.

Full disclosure:  Different versions of this article have appeared in The Writer and on the Funds for Writers website in November 2010. [subscribe2]