I became a self-published author for the first time in 2004 with my husband. We produced a 5 CD audiobook titled "It's Your Move! Transform Your Dreams From Wishful Thinking To Reality." It was a Bronze Award winner in ForeWord Magazine's 2004 Book of the Year Awards. Shortly after that, we moved to the Atlanta, GA, area. Since then, I have published a book of metaphysical essays with journal pages included titled, "Metaphysical Minute – Philosophy on the Run." One of the most popular essays is my metaphysical interpretation of the movie, The Matrix.
When the P.O.D. publishers like CreateSpace came onto the scene, I chose to follow that route rather than having to deal with inventories. I published two business books there based on the philosophy of the Creative Process—"The 12-Step Business Plan For The Solopreneur" and "The Creative Model For The Solopreneur" When I published my two novels, I employed both CreateSpace and Kindle Direct Publishing.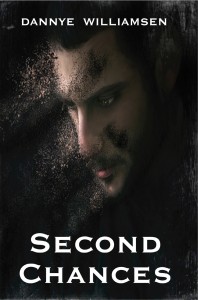 "Second Chances" is my debut novel, and "The Threads That Bind" is the sequel. My novels are in the paranormal suspense genre. You asked how they are faring with reviews. I have just started actively promoting them because I have been involved with Breakthrough Bookstore most of the year, but I have been pleased with the reviews so far:
"…after turning that last page you'll be reaching for the first page of the sequel, The Threads That Bind." – JT Kalnay
"So while I was enthralled, held in suspense and even enchanted—in the end I came away feeling inspired and opening my heart to the fact that love truly does conquer all" – Sylvia Massara
"It was very difficult to take breaks…I was swooned by the continuous, almost perfect content. My dear Nora Roberts: Move over!" – Alex Canton
"Add to all this a plot that verges on horror in a very new way, which reminded me of Dan Simmons' Carrion Comfort (for Darian has something in common with the "mind vampires" we find there, even if he uses his power in a very self-centered and distorted way) and you have the recipe for the perfect book to keep you company in a long and cold January evening! A five star book, no doubt!" – Annarita Guarnieri
Writing my novels was akin to a mystical experience for me. I became so enveloped by each character's life that I cried, laughed, and suffered along with them to the point that I often had to walk away from the writing for short periods because my emotional state felt under siege by what was happening to my character!
Early in 2011, I established an online bookstore for Indie authors: http://www.BreakthroughBookstore.com because as I became more involved with the self-publishing industry, especially through Facebook, I saw a need to have a place where readers could look at only self-published works. The bookstore is not a statement about traditionally-published books. It is simply meant to provide a venue where the works of self-published authors can be more easily located by readers who are hungry to discover new writers.
I provide reviews at my discretion for the bookstore and feature books that are brought to my attention in the marketplace. I also choose an Editor's Choice book, which represents the best of the best that I have read among self-published books. When I review an Indie book or have a guest reviewer, I post the review on the bookstore's web site and on my blog [2×4 Therapy for the 21st Century] as well as on Amazon, Goodreads, Smashwords, and other sites if the author desires.
My novels, and most of my nonfiction works are available on Breakthrough Bookstore, of course, but they can also be found on Amazon.com. In addition, you can go to http://www.WilliamsenPublications.com to view and purchase all my books.
[subscribe2]