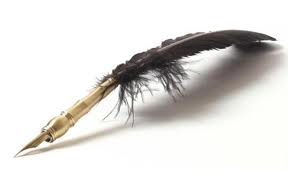 I have had interviews and read interviews that pose this question. Having borne witness to a number of answers that go something like I cannot envision life without writing, writing is in my soul, writing is who I am, etc., I decided not to include that question in my interviews.
I have some bad news for you. The world does not care a whit who you are. You are one voice among billions. Go ahead and declare yourself to the world. You will find the world indifferent.
Neither do I find such an answer very illuminating.  It tells me nothing of interest. Perhaps the fault lies in the question itself.
I think people who write do so because they want to touch other people in some way. We write to produce a specific effect upon the reader. We wish to entertain, inform, elevate, comfort, titillate, fascinate, delight, provoke, or frighten. We wish to put in the hands of readers (whom we will likely never meet) a vehicle for escape from the shackles, worries, and obsessions of their own lives.
If we can do that with words we wrote, then we have done something for the world. We have accomplished something. We have made a difference—not because of who we are, but because of what we do and how we do it.
Now you know what I want to know. So tell me in the comments below: Why do you write?