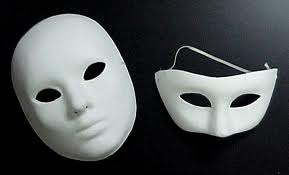 I used to teach writing workshops for kids who, in some cases, had lived through things I can barely imagine. And, as I have mentioned, honesty is the cornerstone of great writing as far as I am concerned. I was working, and writing, with people who had some really, really intense shit to draw upon. I had three rules. Three very, very important rules.
1)    No writing about weapons anywhere near a school (that happened once and it was an ugly scene…mandated reporter and all).
2)    No writing about abuse, neglect, or violence in the home unless you want me to call CPS (mandated reporter). I'm more than happy to call CPS, but don't be surprised when I do (sometimes this happened anyway as a cry for someone to step in. And I did.)
3)    Everything we write is fiction. I don't care if it says autobiography across the top in huge letters and everyone has the correct names. Fiction!
The 'fiction' rule accomplished two things. One, it allowed us to fudge the other two rules a bit if necessary. And two, it gave our writing the anonymity it deserved. The kids got it. And it was easy for me for one simple reason. I am a fiction writer. Everything I write is fiction.
One of the more annoying parts of being a fiction writer is that there is a certain segment of the reading population that wants to know what part is "true".  Whether I based any of the character off people I know… Which one is me?
I am a fiction writer and, of course, I base my writing off of real experiences sometimes. Sometimes I base characters on people I know. A lot of the time they are created from slivers of myself. I have always thought there is a bit of the writer in every character if you're doing it right. But here's the thing. It's none of your damn business. The story is the story and if you like it, great. If not, OK. But whether or not it is 'true' has nothing to do with it being real and honest and true to itself AS A STORY.
Some things I write are pretty obviously autobiographical. Especially if you know me. Doesn't matter. Fiction. I can write an article about going on a motorcycle ride with my boys and if you ask me, I'm going to tell you it's fiction. It's called privacy. And I also want my work to stand on its own feet. Whether "it really happened to me" is irrelevant. If I start worrying about that, I can't write honestly. There are many things that I write which I am not comfortable discussing. But I can write about them. Because it is fiction.
Both my novels are fictional. Is there a bit of me in the characters…do I guide my characters based upon real things that have happened to me…do I have recurring themes in my work because they are recurring themes in my life? What, are you slow?  Of course not, I told you, it's all fiction.
One of the nice things about being a writer is that you can be as open as you want with your life and still maintain some separation. People will make assumptions. I've had people ask me ridiculously personal questions. Was I a drug addict? Have I ever cheated on my wife? Do I believe violence is the answer to personal conflict. I could go on and on, but I don't need to because I write fiction. If you want to know about me, I've done an assload of interviews. They are all fictitious of course. And if you really want to know what I think about this issue, well you're going to have to get me drunk and grill me because this entire post has been fictional. Just like everything else I write.
*     *     *     *     *
JD Mader is a Contributing Author for Indies Unlimited and author of the novels JOE CAFÉ and THE BIKER – and co-author of the mighty Bad Book. For more information, please see the IU Bio page and his blog:www.jdmader.com (and musical nonsense here: JD Mader).  Mader's edgier works can be found at www.blergpop.com.