I am a huge fan of personal blogs and their not so subtle messages. Personal blogs are fascinating, both in their success or failure to transmit the image their owner desires. This is another installment of "Your style According to Lois." Here are the questions I want you to ponder without being overly sensitive and defensive: what does your blog say about you? Do you even know what you want it to say? This is an intervention and help is on the way.
In order to know what you want your blog to look like, you need to do some research.This is what I tell my husband when I am on Net-A-Porter or Sonja Morgan's blog. The phrase, "I'm doing research, dear", can get you out of a lot of conversations. Why would I take the time to Google a Real Housewife of New York? Because these women understand self-promotion to a level never before seen by man. To visit a celebrities' blog, especially a reality TV star, is to see the culture of narcissism in a pure and perfect state. We shy and promotionally challenged writers need to study these experts at work.
Don't put your nose up in the air. I am assuming that you've written a quality book. Let's get that straight from the beginning. I am assuming that you've read all the posts by my fellow contributing authors on polishing your masterpiece. Now you need to use another social media tool to show a reader why your book is one they want to read.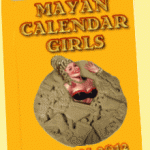 Google other authors and see what their blog looks like. I started doing this about a year ago to see how other writers were representing themselves and their work. At that time, I had just joined LinkedIn and didn't have a network to speak of. Lin Robinson caught my eye, and I went to his personal blog. It was very artistic, and after perusing it I decided to buy one of his books. I could tell by the time and effort that had gone into this blog that the owner understood the value of the message. The blog says, "Hey! I am a fascinating person. These are things I'm interested in." The book that I purchased, "Imaginary Lines", lived up to my expectations.
There are many other blogs that have shocked me. They wallow in a state of confusion with no clear direction. They say little to nothing about the unique nature of the blogger. I don't know where to look on the first page, so I don't stay for very long. These blogs have no discernable personality or style. They look cheap, and I can't stand cheap. I am a firm believer that you do not have to be rich to have style. The fact that you do not have thousands of dollars to spend on a blog is no excuse. You can still have a blog that is neat and has feng shui. And, if the blog screams "buy my book" over and over again it is an incredible turn-off.
Finally, and I say this with the outside chance of insulting some of the established writers who may be reading this, there are blogs I've visited that are very condescending. Imagine the confusion in a potential reader's mind as they wonder if the blog author has an anus. It is possible to present your accomplishments and published works in a professional manner without slapping visitors with your resume. You can promote yourself without boring the daylights out of people. Simply put, get over yourself.
Let's talk briefly about aesthetics. Of course, your blog needs to display your book. That is what the sidebar or banner is for. You also need a flattering photograph of yourself. The avatar can be a sketch or other artistic rendering of your visage. This is a good idea for the camera shy and shows a lot of style. Eventually, however, you need to break down and have a real photograph of your pretty face.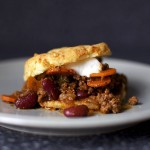 People like to look at pictures, which is why Pinterest is growing so quickly. Before you publish a blog post, take the time to include pictures that are clear, bright and intriguing. The reader will stay longer. Write posts about topics that aren't directly related to the goal of selling more books. Entertain the visitor to your blog as you would a guest in your home.
The ridiculously narcissistic blogs of some celebrities are worth a little of your time. These people are geniuses at promoting their personal brand. They know how to highlight their strengths. They have agents, stylists and others who present an image they cultivate at every turn. Choose a couple of their blogs to study and pick them apart. You would be surprised at the ideas you can glean. Let them spend the money on expensive assistants. We in the Indie world work together at a pittance of the pay of those so-called experts and are taking the world by storm. We can do it better.
Those are my thoughts on self-promotion this week. On a personal note, last night was my dinner club, The Culture and Cuisine Club, and instead of picking a country the hostess had all of us bring appetizers. The food was so delicious, and we gorged ourselves. Those of you who read my posts know that I am a foodie, and most of the traffic to my blog seems to be people looking for my recipes. Many of these visitors have purchased my book because they want to share my fantasy of how rich people might celebrate a pivotal event. I don't push it. You can develop your own blog to make a clear style statement the way Lin and I have done, and sell books in the process. Enjoy the research and happy blogging!
P.S. I borrowed the "no anus" joke from an episode of Family Guy when Bryan is hired to write for the New Yorker. Seth McFarlane is a genius.
*     *     *     *     *
L. A. Lewandowski is a Contributing Author for Indies Unlimited and author of the novel, Born To Die – The Montauk Murders. For more information, please see the IU Bio Page and her blog:cultureandcuisineclub.com.[subscribe2]