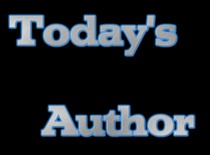 EPN News is coming out with a special book series that is called a Special Report From The Voice Of The People.
Submissions are being accepted now for the first five books in the series. People are welcome to submit to and participate in one or more books. The topics for the books are listed on the web page.
There is no cost to submit. Selected entries receive publication. Anyone can submit a personal experience, an idea, or proposal on topics that will be relevant for today's news. All submissions will be compiled into a book. The books will be available on Amazon and Barnes & Noble.
The deadlines for the first five book topics is May 20, 2012.
For more information, visit the website.
*      *      *      *      *
Indies Unlimited is pleased to provide this anthology information for the convenience of our readers. We do not, however, endorse this or any contest/competition. Entrants should always research a competition prior to entering.[subscribe2]