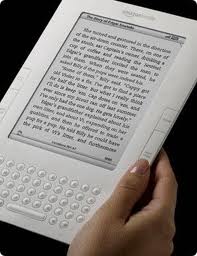 Note: When I say 'the dope', that is me being hip, not me referring to myself.
Alright kids, let's talk about KDP Select (Amazon Kindle's exclusive 'we will crush you if you defy us' program). My first 90 days are about up for 'Joe Café'. I almost forgot to use all my free promotion days (what can I say, time flies, and I am a moron). It will be free today, tomorrow, and Saturday. Tell your friends…tell your enemies, your postman, your hairdresser, your twitter followers and Facebook pals, your tired, your poor, your huddled masses yearning to breathe free. But this isn't just an ingenious way to promote the three free days I almost blew…no, my friends; I am actually going to educate you (but seriously, the more people that download the book FOR FREE, the better my daughter's bones will develop due to nutritious meals – no pressure – she likes eating recycled paper just like the rest of us).
Real talk? I was not comfortable going Select. I don't dig monopolies and corporate bullying and all that jazz. But, when I published 'The Biker', 'Joe Café' had already had a pretty good run. So, I figured what the hell. The first free day I did, the book was downloaded over five thousand times. Now, who knows if five thousand people actually read it. But it was still a pretty cool feeling. I ran it free for two days and moved a lot of copies. Then it went back to being free to borrow for Prime members and $3.99 for everyone else, but my sales went up. Nothing crazy, but I started selling more books than before. It wasn't Prime customers borrowing it for free…people were laying down the money.
The fact that the book was moving (and overseas, too – that was new – and awesome) meant it was getting more attention. I got more reviews. I got more interviews. I believe it has helped sales of 'The Biker'.
So, here's the deal. You let Amazon have your book exclusively for 90 days and they will 'promote' it. It will be free to borrow for Prime customers (they can borrow one book at a time and pay $70 a year for the privilege – and faster shipping, etc.). You get 5 days where you can offer it for free to everyone. And you get paid a cut of the total pie – the pie being authors who are in the Select program.
I kind of perversely wanted Select to fail. But Amazon knows what they are doing. It works. And I will keep doing it. My plan is to keep publishing novels on multiple platforms and then moving them to Select after the sales slow.
Bottom line, I have made a lot more money in the last three months with Select than I did before. Not 'buy a new car money', but definitely more. I've got to assume that my audience has expanded. And that can't be bad.
Right now, 'Joe Café' has 4.7 out of 5 stars with 45 reviews. There are a few 4's in there that haunt me (edit: this was meant to be a joke…I am not that deluded…put down your pitchforks) 😉 , but that's solid. I'll take it. My ranking is not super high right now, but man it got up there during the free days.
Amazon is way ahead of everyone else and that makes them the smart place to put your bet down. I still don't like the idea of my book only being available on Amazon, but you can't argue with the numbers. It's nice to make a little money, and it is nice that more people are reading my work. Hopefully that translates to them seeking out my other books, stories, music, etc. I know of several instances where this definitely happened. Someone I didn't know liked 'Joe Café' and bought 'The Biker'. And my sales for both are better than ever. So, I guess I'm Amazon's bitch. Such is life. Free books are cool. And you can pick up a copy of 'Joe Café' from now 'til Saturday. Grab a copy. Tell your friends. You can always return it. And yes, people return free books – only a handful, but still. That is the one part of this whole thing that baffles me.
*     *     *     *     *
JD Mader is a Contributing Author for Indies Unlimited and author of the novels JOE CAFÉ and THE BIKER – and co-author of the mighty Bad Book. For more information, please see the IU Bio page and his blog: www.jdmader.com (and musical nonsense here: JD Mader).  Mader's edgier works can be found at www.blergpop.com.
[subscribe2]