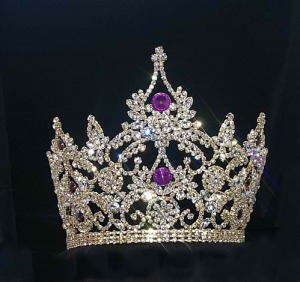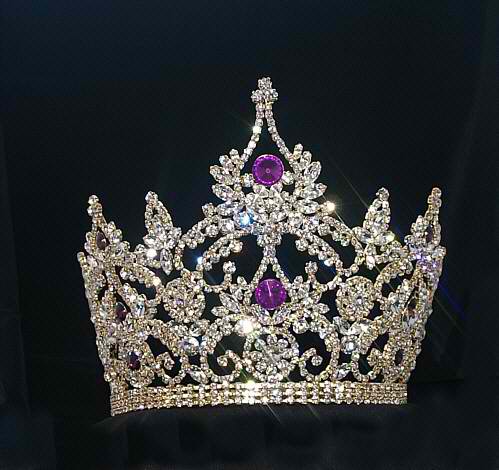 I had the unlovely experience last week of being contacted by another author via Facebook chat. Mind you, I didn't initiate this conversation, and I truly, truly hate being contacted via Chat by someone I don't know in order to berate me. It seems I had committed the unpardonable crime of deleting the 'gentleman's' – and I use the term loosely – post for a violation of the rules of the Facebook page I administer.  It seems that he has the best book since the invention of the printing press and I was damaging his career by not allowing him to promote on my page in clear violation of the no-promotion rule. Oh dear. He also said unflattering things about my personality and character, but that's neither here nor there.
There seems to be an odd rash of authors doing that sort of thing lately. Another self-published/Indie author – although apparently he's FAR too good to be lumped in with the rest of us – went off on a rant in a forum, protesting the fact that his posts kept getting moved to the self-published thread. His books are published by himself under his own imprint. That would seem to make him self-published I would think, but apparently he disagreed. Vehemently. His book, too, was supposed to be the best thing since Gutenberg.  What an amateur.
So, how do you tell a professional Indie writer from an amateur?
A professional is professional all the time. They understand that everything they do on social media is visible to everyone, and always try to put on a professional appearance. They try to spell correctly (typos are forgivable; three misspellings in a three sentence post are not). They don't post rants on ANY page – their own or anyone else's.  (If you need to rant, create a 'secret' group, invite your friends and rant away where no one can see it.)
A professional checks their ego at the door. In fact, most professional Indie writers I know are some of the most insecure people I know. We all hope we've written a great book, and pray we've just written a good one. A Professional writer is dedicated to creating the best book they can, their covers are as good as they can make them, if they create them themselves.  (If you're in doubt, got to a Facebook site that you don't visit often and ASK. They'll tell you.) A professional doesn't have to tell everyone how good their book is. A clear indication is the 'Look inside the Book' feature. Any author afraid to let you see a sample of their writing knows they have a reason to worry – they just won't admit it. They think you should just take their word for it when they tell you that it's great. It's most probably not. Caveat – there are some who truly DO believe their work is flawless. Grammar or spelling errors in the first paragraphs are a promise of things to come.
Professionals understand that they are fallible, they make mistakes. The last perfect person died a while back, and even they would have said they weren't perfect. If a professional Indie writer can't afford an editor they have a legion of beta readers until they can afford one.  I have serious doubts about family members who edit for loved ones. Although I have to say, my husband – not a fiction reader – is pretty good. I still have an editor. Actually, I have two. And several beta readers.
Professional Indie writers can take criticism – sometimes even beg for it. In fact, some of us pay for it. If you've ever been edited, you know what I mean. Please let me know you found an error in my book – privately please – and I'll FIX it. I want the best book possible out there. Don't penalize me for it, though, even traditionally published novels have errors. Everyone makes mistakes. I can fix mine. They can't.
Professional Indie writers read the rules and abide by them, whether on a site, a page or whatever. They're professionals. One mistake is chance. Doing it over and over again is not.
Professional Indie writers write. They're not flogging their only novel to death. They're working on the next one. Caveat – having five, ten or fifteen unedited novels poorly presented does NOT make you a professional.
A professional Indie writer doesn't promote other authors without first checking to be certain their writing is up to par. It's one thing to lift each other up, it's quite another to add to the problem. Giving positive reviews to a bad writer is the same as giving them your stamp of approval. Unless you want it to reflect back on you, don't do it.
 A professional Indie writer doesn't mistake on-line popularity for writing ability. It's easy to pile up Facebook or Twitter friends. It's much harder to earn real respect.
A professional Indie writer understands that hitting the Free bestseller list on Amazon, B&N or Smashwords doesn't make them a bestseller. It's doing so on the Paid list.
The professional understands their career will not happen overnight, it can take months or years, unless luck is really on your side.
A professional Indie writer doesn't drag down another writer to make themselves look better.  (Remember that 'gentleman' at the beginning? He threatened to read one of my books, and give it a good review if he liked it. Ummmm, okay? And if not… ? Given that he was angry, what do you think the chances of that were? The threat was deliciously subtle… )
In other words, back to Item 1. Be professional. If you don't like the reputation that Indie writers are getting for writing schlock, put your ego aside and check to be sure you're not one of those writers first. If you're not sure, join the club, it means you're probably closer to a professional than many who already think they are.  The only true measure is the marketplace, and by that I don't mean a momentary blip caused by a free listing. The only real judge is sustained sales. Classics become classics because they stand the test of time. According to legend, Stephen King tossed Carrie in the trash. His wife pulled it out, read it, liked it and told him to try it. While Carrie isn't the classic that Shawshank Redemption will be, without Carrie, there'd be no Shawshank. You have to start somewhere. (And yes, Stephen King commented on Stephanie Meyers' book, but his point was about the message. He's also big enough to get away with it.)
Always render more and better service than is expected of you, no matter what your task may be.  – Og Mandino (1923 – 1996)
*      *      *      *      *
Valerie Douglas is a contributing Author for Indies Unlimited and the writer of the recently released romantic suspense novel Lucky Charm, the epic fantasy series The Coming Storm and the contemporary romance series The Millersburg Quartet. For more information please see the IU Bio page, her blog http://valeriedouglasbooks.blogspot.com or visit her web page http://www.valeriedouglasbooks.com/