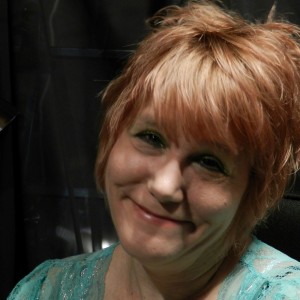 Madison Johns is a self taught writer who started writing at the age of 44 for no apparent reason, as if it were preordained. She then pounded out a book a year for the next three years and published her first novel May 1, 2012.
Her caring nature led her to the healthcare field where she was employed as a nursing care assistant at a nursing home, and it was there that she was inspired to write her first cozy mystery, Armed and Outrageous.
She resides in Saginaw, MI, with her husband, two children, and delightful cat Misty.
Her novel, Armed and Outrageous is a murder mystery. She says of her main character, "Agnes Barton is not your typical senior citizen living in Tadium, MI, on the shores of Lake Huron. She drives a red hot Mustang, shops at Victoria's Secret, rankles local police officials, and has a knack for sticking her nose where it doesn't belong."
Armed and Outrageous is available from Amazon US, Amazon UK or Smashwords.
What does a murder that happened forty-three years ago have to do with missing tourist Jennifer Martin? Agnes makes it her personal mission to find out, and she's not letting the fact she's seventy-two get in the way.
Butting heads with Sheriff Clem Peterson is something she's accustomed to, but lately Clem seems to be acting even more strange, making Agnes wonder what he may be hiding ala the Martin disappearance.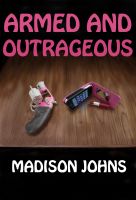 Agnes' partner in crime, Eleanor Mason tags along, Watson to her Holmes.
Together, they unearth clues. If only Eleanor would behave, as although lovable, she has a knack for getting into trouble by tangling with her rival, Dorothy Alton, or flirting with anyone—male or female—and gossiping! She's incorrigible, but she does carry a Pink Lady revolver in her purse, one that has proved useful at times.
Life for Agnes and Eleanor is shaken up when Agnes' former boss and secret crush comes to Tadium. Before long, the lady sleuths have more on their hands to contend with as goons roll into town and bullets begin to fly.