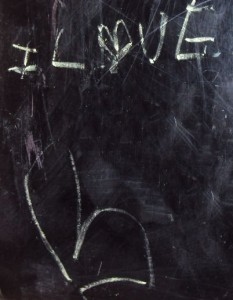 I was grateful for Martin Crosbie's post on editing the other day. In his post he said, "I believe that I'm not only competing with other self-published books for the reader's attention, but also with every other book out there, including traditionally published books."
This reminded me of something I read a while back. Former Olympic champion Carl Lewis wrote in his autobiography that he felt grateful to his competitors. Without the competitors, he would not have been personally challenged enough to reach the heights that he reached.
I feel the same way that Martin and Carl Lewis do, and I am very grateful for all the self-published success stories out there. When I see Laurie Boris hitting the finals in the Kindle Book Review's 2013 Best Indie Book Awards, I am grateful for her success. She is trailblazing for the rest of us and makes me a better writer because the bar is set higher.
Being grateful is not a thing that just happens.
What is gratitude? I define it as, "The feeling of acquiring something that is related to someone else being partly responsible for me acquiring it." Appreciating what you gain and recognizing that others played a role in making it happen is the foundation of gratitude.
Sometimes you need to exercise that muscle. Research has linked gratitude with better health, better sleep, less anxiety and depression.
How can you work on gratitude?
According to researchers, if you keep a journal listing five things for which you are grateful, a short sentence for each, done once a week, you will acquire gratitude. People keeping the gratitude journals were more optimistic, felt happier, and reported fewer physical problems than the control group in this study.
Here's another way to practice gratitude. Each day, do one small thoughtful or generous thing for someone near you.
It's not too much to ask and the rewards are numerous—better health, quality of life, and happiness. Live your life purposefully—with gratitude—and you will experience a difference.
It's time to cultivate an attitude of gratitude. Embrace our competitors in the writing world because that is what is required for achieving excellence. With gratitude, you'll find that our self-publishing, indie lifestyle will be even more rewarding.