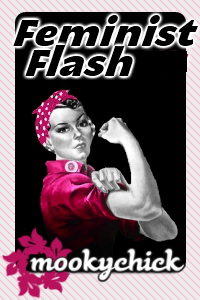 Mookychick's FEMFLASH 2013 competition seeks flash fiction about feminism in all of its aspects. Open to all citizens of earth.
Prizes:  First prize: £50 (or your country's equivalent); Runner-Up: £25 (or your country's equivalent), plus publication. Winners will also receive a one-year digital subscription to BUST magazine.
Reading fee: Zip. Nada. It's free.
Deadline is October 26, 2013. For more information, please visit their website.
---
Indies Unlimited is pleased to provide this contest information for the convenience of our readers. We do not, however, endorse this or any contest/competition. Entrants should always research a competition prior to entering.