Story Cartel has been around for less than a year, so it's not surprising that many people may not have heard of it. It's developed a unique symbiotic system of exchanging free books for book reviews prompted by several stages of giveaways. According to their website:
"Story Cartel is full of books that are read and discovered by people like you. Since October 2012, over 10,000 readers have downloaded and read over 100 books, generating more than 1,700 reviews on Amazon, Barnes & Noble, Goodreads, and blogs. Thousands of readers are connecting with new authors right now."

It works like this. An author uploads an e-book with all the usual accoutrements: title, book cover, blurb, sales link. Story Cartel offers the e-book for free downloads for a limited time, usually 20 days. Anyone willing to review the book posts their reviews and registers with Story Cartel and becomes eligible for one of three gifts from the author (author's pick): three $10 Amazon gift certificates (1 per winner), five physical books mailed out to winners, or an e-reader.
The readers have 20 days after they download the book to read it and write their reviews. Seven days after the book expires, Story Cartel randomly chooses the winners and notifies the author. It is then the author's responsibility to send out the prizes.
Although, looking at the self-reported numbers above (10,000 readers and 1,700 reviews), it doesn't appear that very many readers actually write reviews, I decided to give it a go. I uploaded my non-fiction biography, Marcia Gates: Angel of Bataan. Over the 20 days of the free download period, I had 26 downloads. After comparing notes with others who tried it, this seems to be a decent number of downloads.
I chose the three $10 Amazon gift cards as my prizes. At the time, I was being frugal and figured that would be cheaper than mailing out 5 copies of my book.
When I was notified by Story Cartel that the winners had been chosen, I found that I only had two, so apparently out of the 26 downloads, they were the only ones who wrote reviews. I checked and the reviews were duly posted on Amazon and one posted on Goodreads; one was a 5-star, one a 2-star. While the 2-star review was disappointing, I've been around long enough to know that no book appeals to 100% of the people who read it. It was an honest review and you just can't argue with that.
I sent off the two Amazon gift cards (Story Cartel provides a spreadsheet of names and e-mail addresses) and realized at that point that it would have been cheaper to mail paperbacks instead, but of course I had no idea that I would not have 5 reviewers/winners. Then again, mailing a paperback to the one who gave it 2 stars would have been pretty pointless.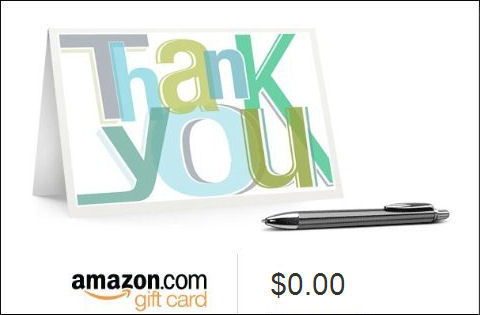 However, upon checking my stats for this post, I noticed that I had two more new reviews on Amazon, another 5-star and one 3-star. The 5-star reviewer mentioned getting a free copy of the book to review while the 3-star reviewer did not, but both showed up in the spreadsheet Story Cartel provided me. I don't know why Story Cartel did not choose three winners when there were four reviewers, but it may be that two of the reviewers did not post their reviews or register with Story Cartel in the designated time frame. In any event, I was so pleased with the 5-star review that I went ahead and sent the last of my three $10 gift certificates to that reviewer. Reading and reviewing takes time and energy that I appreciate, so I was happy to provide a little positive incentive for that.
So … was it worth it? All in all, I'd say yes. My book now has 13 reviews (averaging 4 stars), which I believe lends some weight to it. Had I only ended up with two reviews as I originally thought, I probably would not use Story Cartel again, but with four new reviews, I'd say it's worthwhile, at least in this instance. I will consider doing this with some of my other books in the future.