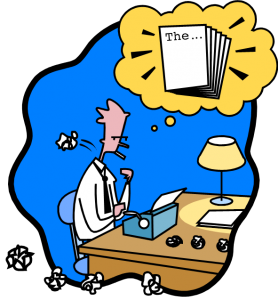 Here we are again at monthly post time and, as per usual, I am looking at a blank page the day before my article is due. It's not that I deliberately wait until the eleventh hour to start my piece; occasionally I do get the germ of an idea sometime during the preceding month, that develops unconsciously, and by the time I sit down to actually write the post it virtually writes itself; but not this time.
It's not unusual for me to write an article without previously having any idea of what I'm going to write; inevitably inspiration strikes and I'm off and running. This time however I've drawn a complete blank, no inspiration, nothing, and that is unusual. Is this what's meant by 'writer's block'?!?! So where to from here??? I've never been here before, new territory, and I must admit I am finding it more than a little disconcerting…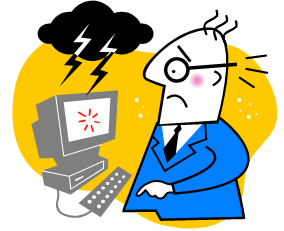 Well, that didn't last long, thank the gods… or my muse… or my lucky stars… or what or whomever you might call upon that you attribute credit to when things turn out just the way they should… and blame when they don't.
'Writer's Block' was the title I wanted to use; however I didn't put this title at the top of the page because I wanted to share with you the feeling of what I was experiencing, or at least the beginning of what I thought it was. In the first two paragraphs I was merely attempting to rationalise the feeling and write myself out of it. Finishing the second paragraph with, "I am finding it more than a little disconcerting…" I continued to stare at the page for several, long minutes before an idea hit me: WRITER'S BLOCK!!! That's it! That's the post!!!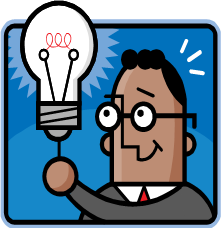 Writer's block: a condition primarily associated with the writing profession, in which an author loses the ability to produce work. The condition can vary widely of course but, luckily and happily, it is mostly a temporary difficulty in dealing with the task at hand. Webster's describes it thus: 'Writer's Block is usually a temporary psychological inability to begin or continue work on a piece of writing.'
The causes of writer's block seem to be elusive; however anxiety would appear to be a major factor. The angst may or may not have anything to do with the writing itself, but it most assuredly can become self-perpetuating. Some quite famous authors have apparently suffered from this malady for extended periods. F. Scott Fitzgerald was reportedly one, and renowned British, thriller writer Clare Francis has apparently been suffering with same for some years.
On further research I find there are a wide variety of symptoms of WB, and although I began by saying that I hadn't encountered it prior to the beginning of this post, what I meant was that I hadn't encountered that particular symptom: staring at a blank page. Once I began researching it I discovered that WB apparently takes many forms, and in fact I was not aware of many of its symptoms. The following are just ten of these many symptoms but enough that you might get the picture. Although I don't generally suffer from most of them, there are one or two that I am familiar with from time to time. How about you?
1. You stare at an empty page for an inordinate amount of time.
2. You often change your mind about the direction of your story.
3. You suffer an inability to stay focussed.
4. You spend a disproportionate amount of time on research.
5. You become bored with one or more of your characters.
6. You lose interest in a story you are writing.
7. You spend more time reading another's book than writing your own.
8. You can't think of a solid story idea.
9. You have a lot of ideas but can't commit to any one of them.
10. You have an outline but there are gaps where you cannot connect the dots.
Prior to researching this article I would not have attributed most of the above symptoms to what I thought was writer's block; apparently we writers are a superstitious lot who prefer not to look at or discuss such taboo subjects in case we inadvertently summon them forth.