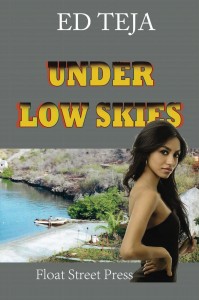 Today we have a sneak peek from the mystery by Ed Teja: Under Low Skies.
Martin Billings is in Venezuela to prove that his brother, Tim, didn't murder a fisherman. He is a freighter Captain, not an investigator. A mysterious and gorgeous woman lawyer is trying to get him to leave the country without stirring things up, but she won't say why.
When someone brutally murders Tim's girlfriend, the police have reason to suspect Martin. Even worse, a local crime boss and a vicious gringo called Highball have decided that Martin knows where a missing drug shipment is hidden. It's a good thing Ugly Bill is on his way to help.
Under Low Skies is available from Amazon, Smashwords, Amazon UK, and most online retailers.
Here is an excerpt from Under Low Skies…