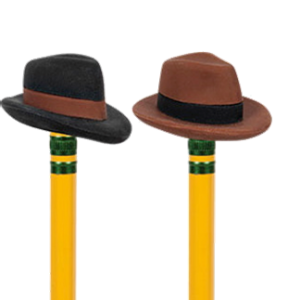 Guest post
by David Antrobus
[This is part 2 of a 2 part post. See part one here.]
Now we arrive at the crucial topic of cost, and the seemingly arbitrary variations in same. Some editors are so brilliant that they really can and do charge top dollar. I know someone who can quote $5,000 for editing an 80,000-word manuscript. Before you gag on that, two things: at that rarefied level, it's an incredibly skilled and precise and comprehensive service that almost literally dots every I and crosses every T. Each word is examined, plus the context of the words amid the whole. Each punctuation mark is carefully considered. For example, did you know that Microsoft Word will turn smart quotes the wrong way if you type them after an em-dash (something that's quite common in dialogue)? A good editor/proofreader will catch every instance and flip them back the right way. Same with the single quote you get when you type an apostrophe at the beginning of a word, as in '80s. Or double spaces between sentences. Consistent indents. Catching homophones. POV shifts. There are myriad ways in which a good editor's eagle eye is essential. Done well, it truly is the greatest hybrid of art and science. But the writer's job at this point is simply to ensure that prospective editors are as good as they claim. Feel free to test them. Send them a sample rife with errors and see if they catch them all. If they miss a couple, that's not disastrous—no one catches 100 percent—but if they catch only half or two-thirds, politely move on.
But anyway, back to price. How do editors determine this? Sometimes it's fairly straightforward. For each type of editing they set their rates by the word, so they might charge $0.01 per word for basic proofreading (this skill is actually not inferior to copyediting, it generally takes less time, hence is cheaper), $0.02 for copyediting and $0.04 for content developmental editing. Then you simply multiply it by the overall word count and you're done. Others charge by the page, which is a standard page of 250 words. Others figure out an hourly rate based on how many pages they can edit an hour (which they estimate using the sample, so you need to ensure it's representative). Here is a handy table (courtesy of the Editors' Association of Canada):
• Developmental, substantive, structural editing, rewriting – one to three pages per hour
• Heavy/medium copy editing, stylistic editing – three to six pages per hour
• Medium/light copy editing, stylistic editing – six to eight pages per hour
• Proofreading – eight to ten pages per hour
• Manuscript evaluations – eleven to fourteen pages per hour, plus evaluation report
Then they insert the values into a formula based on the hourly rate they charge (hat tip to Arlene Prunkl):
100,000 words (for example) / 250 words per page = 400 pages
400 pages / (insert editing speed here, say 8 pph) = 50 hours
50 hours x 15% project management time = 7.5 hours
Total hours x hourly rate = total cost
And if you want to know the range of hourly pay for editors, here's a handy chart at the Editorial Freelancers Association.
Bear in mind a standard rule that whatever hourly rate a freelancer settles on, you can estimate their annual salary by multiplying it by 1,000. An editor charging $35 an hour will make $35,000 a year.
The thing to remember above all is the cliché, "you get what you pay for." If an editor's rates fall significantly below these figures they are probably not editors, but beta readers deciding to make a little extra on the side. Sadly, I've seen the damage a poor editor can do to a novel and it's heartbreaking. Someone offering ludicrously low rates is not confident of their work. Run away from them. But also, don't hesitate to negotiate with someone at the higher end; see if you can get a discount based on potential loyalty, for instance.
I don't mean this contentiously, but there really is no excuse for writers not knowing this stuff. It's literally at your fingertips—Google's been around for fifteen years, folks. Recently, I was approached by a writer who has published numerous books and I simply assumed he knew the industry well enough to have some idea of what it would cost him. He even asked for a structural edit, initially, but I talked him out of that and told him I could cover a little structural stuff but mainly give his MS a medium-to-heavy copyedit, thus lowering his costs right there. I even reduced my rate further, but when I quoted him the estimate, he balked. To me, that is astounding, that someone with so much published material was apparently unaware of the real costs of editing, and it felt insulting that he'd expected me to do such exacting and time-consuming work for even lower than I'd already gone. I'm sorry, but that moves beyond ignorance and into exploitation territory. Which, of course, can go both ways, depending on what hat you happen to be wearing.
Anyway, my fellow writers, if you want to see me in a metaphorical fedora, my services are called Be Write There, but there are plenty of other excellent editors around these parts, too. The choice quite literally is yours.
---
David Antrobus is a member of the Editors' Association of Canada, and a graduate of the University of Manchester, England, with a B.A. (Honours) in English and Philosophy. He is an alumnus of Simon Fraser University's certificate program in creative writing, The Writers Studio, in Canada.